Politics
Arnab Goswami Arrest: Bombay High Court Refuses Bail
He was told earlier that he could go to a lower court to seek bail and as per his plea, Lower Court verdict will be pronounced by Friday (13/11/2020)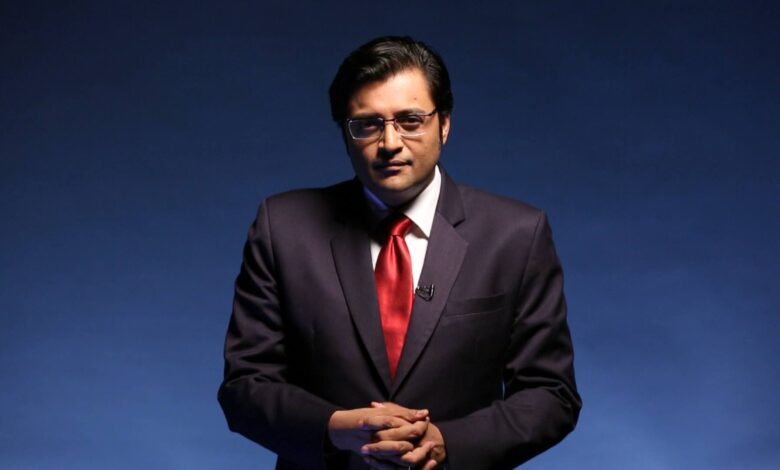 Arnab Goswami has moved a regular bail application before the Sessions Court, Alibag.
Arnab Goswami's Bail
Arnab Goswami, MD and Chief Editor of Republic World Network, was arrested last week as part of a 2018 abetment to suicide case. He was refused interim bail again this afternoon (09/11/2020) after he petitioned the Bombay High Court against his arrest and the reopening of the case.
He was told he can go to a lower court to seek bail. Arnab Goswami told the High Court that the arrest and reopening of two-year-old case was "illegal".
High Court's wordings
A two-member bench of HC said that "no case was made out in the present matter for the high court to exercise its extraordinary jurisdiction." The High Court also opined that the reopening of investigation by the state police "cannot be said to be irregular or illegal by any stretch of imagination."
As per the guidance of HC, ahead of the hearing today, He moved to the Sessions Court for bail. The High Court has instructed the Lower Court to take a decision within four days.
Arnab Goswami's Arrest
Arnab Goswami was arrested from his home in Mumbai last week (04/11/2020). The police claimed they had found new evidence in the 2018 abetment to suicide case. He was initially kept at a local school in Alibag, which had been turned into a quarantine centre for prisoners.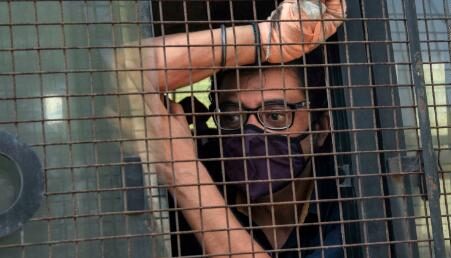 Shift to Taloja Jail
However, he was moved to the Taloja Jail on Sunday (08/11/2020) after he was allegedly found using a mobile phone and was seen 'active on social media'. He was accused of using another person's phone after his phone was seized soon after his arrest.
While being taken to Taloja jail, He had shouted to the media from the police van, alleging that he was assaulted by Alibag jailer on Saturday evening. He said that his life was in danger and was not allowed to speak to his lawyer.
Wife's Words
Goswami's wife Samyabrata Ray Goswami, in a statement, said: "This morning, my husband, who has spent four nights in judicial custody, was being dragged and lugged by the Maharashtra Police in a blacked-out police van to Taloja Jail. He was repeatedly saying my life is under threat but to no avail."
"He repeatedly said that the jailer assaulted him after he asked for access to his lawyers, which was shockingly denied. He detailed the assault being inflicted on him during this custody and pleaded, hands folded, to the Supreme Court for intervention and bail."
Proceedings
The Bombay High Court had earlier refused interim relief for him, a day after his arrest, as the court wanted to hear the matter "in detail".
On Saturday (07/11/2020), the High Court had said: "We can't pass any order today. Meanwhile, we will clarify that the pendency of the petition will not bar the petitioner from approaching the Sessions court for bail and if such an application is filed, it should be decided within four days."
Arnab Goswami's lawyers (Harish Salve and Abad Ponda) argued that the police have not met the legal requirement of getting a court's consent for reopening the case, which led to his arrest.
Advocate Amit Desai appeared for the Maharashtra government. He argued that an arrest happens before a person is produced before the magistrate. The moment an illegal arrest has resulted in a judicial remand, the question of arrest is not relevant later.
After the arrest, the police was denied his custody and a magistrate's court sent him to judicial custody, until 18 November 2020. The police have challenged the order in the Sessions court, saying that they need him their custody for investigation.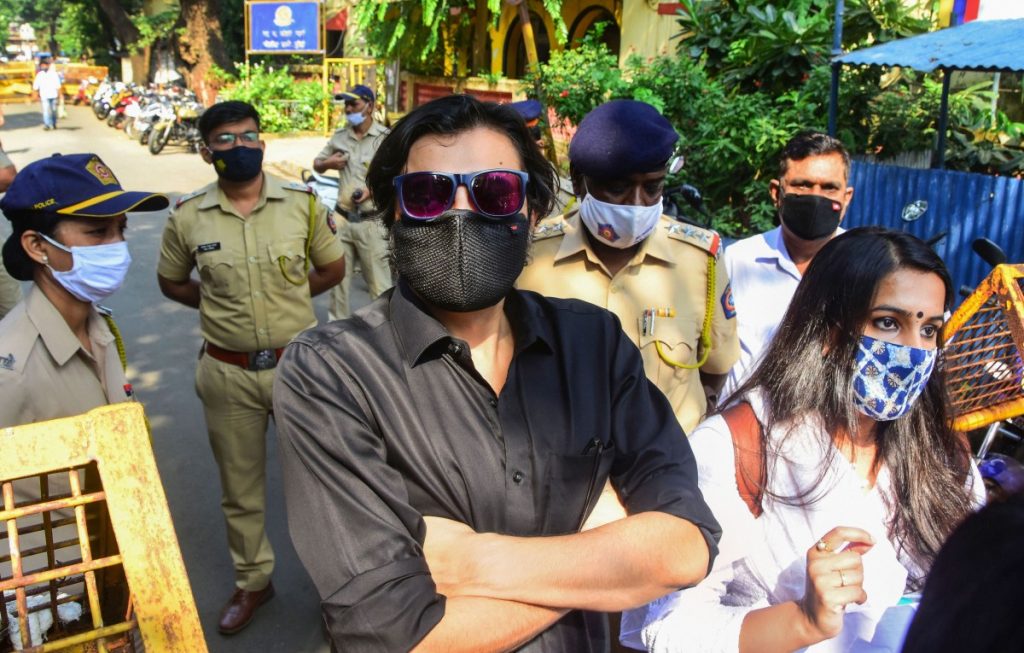 2018 Abetment to Suicide Case
Arnab Goswami was arrested for allegedly abetting the suicide of Anvay Naik (53) and his mother in 2018. Avnay Naik was an architect and interior designer who reportedly designed Republic TV's sets. He named Arnab Goswami and two others in a suicide note, which alleged that his dues were not paid by the channel.
Political Interests
Earlier, the case was closed when the BJP was in power in Maharashtra after the police informed the court that there was no evidence to proceed against the accused and prosecute them.
A group of senior leaders and federal ministers belonging to the BJP criticised his arrest, saying it was "an attack on the media's freedom of expression".
But the main opposition, Congress party (a coalition partner of the Shiv Sena Govt. in Maharashtra) has accused the BJP of "selective outrage". The party said BJP ministers do not speak out when journalists are harassed and arrested by states where BJP is in power.
Governor's Intervention
Maharashtra Governor Bhagat Singh Koshyari spoke to Maharashtra's Home Minister Anil Deshmukh this morning (09/11/2020) and expressed concern over the security and health of Arnab Goswami in jail.
The Governor also asked the Home Minister to allow the journalist's family to see him.
Bail Move before Sessions Court
Arnab Goswami has moved a regular bail application before the Sessions Court, Alibag today (09/11/2020), seeking his release from judicial custody.
The Bombay High Court, during the hearing of Goswami's plea, noted in its order that there is no impediment for him to approach the Sessions court, Alibag for regular bail. Also, if such an application is filed, the Sessions court must decide on it within 4 days from the date of filing.
In view of such permission, he has approached the Alibag Sessions Court for regular bail. Yet, as his bail application has been refused by the HC today, a contrasting verdict from the side of a lower court will be highly unexpected.