Entertainment
Baba Da Dhaba Scam : Owner files complaint against YouTuber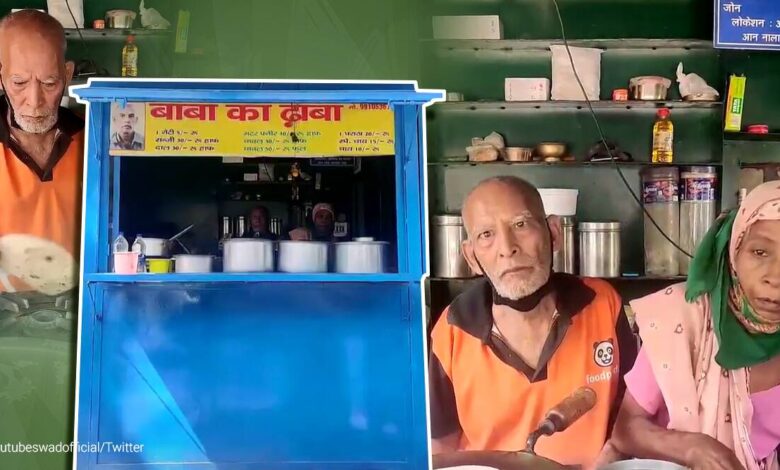 Baba Da Dhaba
Life of Kanta Prasad took an upbeat turn when his small food stall, Baba Da Dhaba overflowed with clients, bloggers, reporters after a video became famous online via YouTube on 7th October 2020. But lately, tables turned when the 80-year-old grieved about not having any customers lately.
Now Kanta Prasad has filed a police complaint against the renowned YouTuber Gaurav Wasan for embezzlement of the money that was funded to help him and his wife.
 Kanta has accused that he has received only 2 lac from Gaurav Wasan. He also states that his income has drastically affected, previously he earned around 10,000 per day and now it drops to 5-6k per day.
Owner files complaint against YouTuber.
On Saturday, Kanta Prasad along with a few people filed the complaint at Malviya Nagar Police station, Delhi. Prasad claimed that Wasan intentionally shared his bank account details to collect a huge amount of donations.
On the contrary, Wasan denied all the allegations made against him. He claims to transfer all the money to Prasad's account. Wasan came forward on his Facebook handle and shared the receipts of the transactions made. On October 27 — two cheques of Rs 1,00,000 and Rs 2,33,000 and one receipt of bank installment of Rs 45,000 was seen on his handle.
He said all of this amount was gathered in just three days. In which the all-out cash credited in the three days is around Rs 3.5 lakh. Gotten some information about the other two exchanges, Prasad said he hasn't had the option to check his record as he doesn't have his cellphone.
On the other hand, there are other YouTubers who state that Wasan has collected about 20-25 lacs. On this note, Wasan denied all the allegations and told that all the necessary legal action will be taken against them.