Business
Defenestration, death by a shaman: why do so many top managers of Russia die?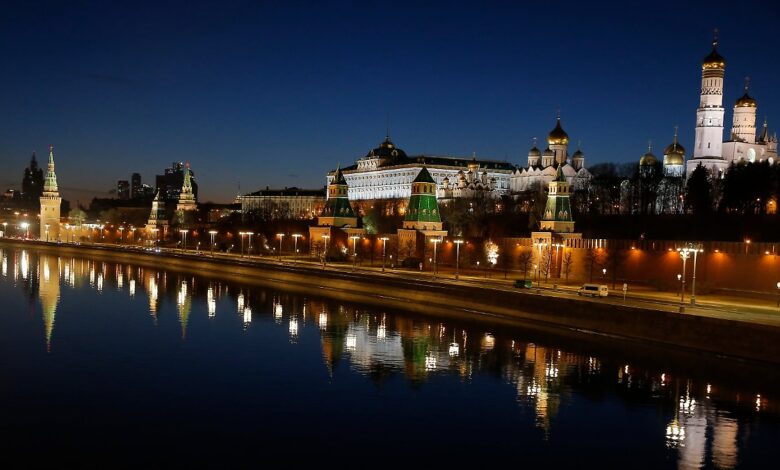 Defenestration, death at the shaman



Why are so many Russian top managers dying?
Jan Ganger
14.09.2022, 15:19
Russian oil and gas businessmen found dead. Official causes of death: suicide or accident. The accumulation of incidents leads to the assumption that it is in fact a series of murders.
The list of high-ranking leaders of the Russian energy sector who died under mysterious circumstances is growing. Now the man who was supposed to mine Russia's Arctic mineral resources for the Kremlin has died. According to Russian media reports, the managing director of the Corporation for the Development of the Far East and the Arctic (CRRD), Ivan Peshorin, fell from a private yacht off Russky Island near Vladivostok at night over the weekend. His body was found in the Sea of ​​Japan earlier this week. Death The 39-year-old man is the latest in a mysterious string of deaths. Many of the cases involve the state-controlled gas giant Gazprom.
Since the beginning of Russia's aggressive war in Ukraine, several Russian top managers have died, including Peshcherin's predecessor at ERDC, Igor Nosov. The official cause of death for the 43-year-old man was a stroke. According to media reports, Peshorin was traveling with a group of friends – they are said to have boarded the ship drunk. A few days before his death, Peshorin took part in an economic forum in Vladivostok, which was also attended by Russian President Vladimir Putin.
According to official figures, Ravil Maganov, CEO of Russian oil giant Lukoil, died in early September after falling out of a hospital window. Maganov's former colleague on the board of directors died only in May. It is said that after drinking too much alcohol, he visited a couple of shamans to get cured. But the treatment, which is said to have included animal sacrifice and bathing in rooster blood, allegedly went horribly wrong. According to official information, other managers have committed suicide or, for example, by falling off a cliff.
The frequency of the incidents has led to speculation that they were in fact murders staged as accidents or suicides. These deaths are not accidental, says Russian banker German Gorbuntsov, who now lives in London and survived an assassination attempt there in 2012 allegedly carried out by a Moscow-based crime syndicate. Gorbuntsov gave an interview for the documentary "Secrets of the Oligarchs' Wives" produced by the American media group CBS, a quote from which is quoted by Newsweek. However, Gorbuntsov does not say in the film why the businessmen were to be killed.
Speculation about a "hit list"
Businessman Bill Browder suggests a possible explanation: Sanctions imposed after Russia's war of aggression against Ukraine may have played a role. For a time, the Briton, with his company Hermitage Capital, was the largest foreign investor in Russia and is now a self-proclaimed adversary of the Kremlin. His lawyer, Sergei Magnitsky, who uncovered suspicions of official fraud, died in 2009 after being mistreated in a Russian prison. "The pie seems to have gotten smaller," says Browder. "Now there is a group of people fighting for dwindling sums of money. And whenever there are both limited resources and very powerful people, people start dying."
According to the Warsaw Institute, a Polish think tank, another explanation is possible: people with connections to the Kremlin may be trying to cover their tracks leading to fraud in state-owned companies.
Anders Aslund, an economist and expert on Russia, argues in the same direction. A purge is underway that the Kremlin is likely behind, he told the New York Post. Aslund said he is aware of two lists compiled by Russian intelligence agencies that contain the names of leaders in the Russian energy sector. It is alleged that the managers disclosed information about the activities of the Russian special services abroad. Åslund claims that the lists were presented to Putin. The President approved the liquidation of all the mentioned persons without looking at the lists. "Putin finances many of his operations through Gazprom and Gazprombank," Alsund said. "The leaders who work there know all about it. The gas sector is the most corrupt in all of Russia."
In April, the former head of Gazprombank, Valdislav Avaev, died. It is said that he first killed his wife and daughter, and then himself. The long-term deputy head of Gazprombank, Igor Volobuev, denied the official version that Avaev's death was a protracted suicide. "I don't think he was capable of killing his family," he told investigative reporters The Insider. In fact, he was killed along with his wife and daughter. – Why? Hard to say. Maybe he knew something. Maybe he was a threat.