Entertainment
'Tragedy King' Dilip Kumar turns 98. See Bollywood's Heartfelt Wishes for the Legendary Actor
Celebrities Dharmendra, Ajay Devgn, Madhuri Dixit and many others wished him good health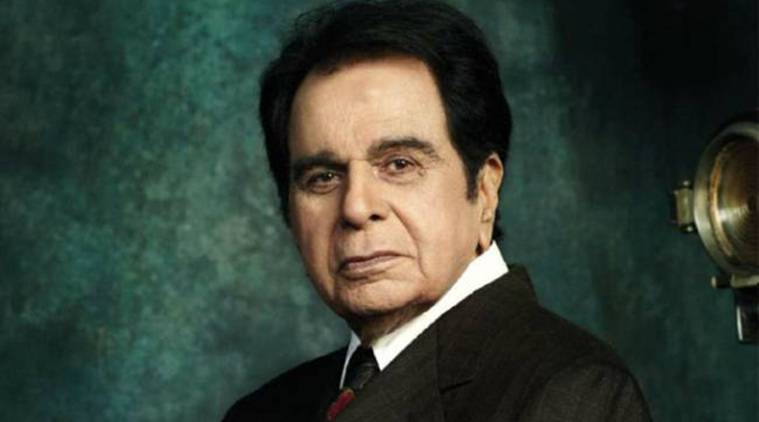 Dilip Kumar still stays as the undisputed 'Tragedy King of Bollywood'.
Happy Birthday Dilip Kumar
Veteran Bollywood actor Dilip Kumar celebrates his 98th birthday today (11 December 2020). Throughout his career, he produced iconic characters in films like Ganga Jamuna, Devdas, Mughal-e-azam, Mashaal, Shakti, and Daag. He is widely regarded for his graceful and brilliant acting.
His dominance over tragic roles earned him the popular title 'Tragedy King of Bollywood'. Throughout his young days, Dilip Kumar had been a symbol of excellence and determination. He transported his audience to a different world with the way in which he 'lived' his characters on the big screen.
Ill health of late
Recently, Dilip Kumar wasn't feeling well and his ill health was of utmost concern for fans and other celebrities. However, his wife Saira Banu responded that he was doing fine and recovering. Her words were:
"Dilip sahab is fine. He has some health problems, which is often the case with the elderly. We are trying to cope the best we can."
She also added: "Dilip sahab is a sports fan and watches sports on TV. He also loves classical music. So, it's time well-spent at home."
Birthday wishes by Bollywood celebrities
Fans and Bollywood celebrities like Ajay Devgn, Amitabh Bachchan, Dharmendra and Madhuri Dixit shared heartfelt birthday wishes for Dilip Kumar through social media.
Veteran actor Dharmendra shared a precious photo of him feeding Dilip Kumar with his own hands. He also wrote: HAPPY BIRTHDAY, Dilip sahib. Love you my darling brother.
Ajay Devgn shared a throwback picture in Twitter and wrote:
Happy birthday Yusuf Saab. You're an institution by yourself. And, you've always been my steady source of inspiration over the years. Respect to you Sir today and always.
Wishing him good health and long life actress Madhuri Dixit wrote:
Happy birthday @TheDilipKumar saab. I wish you good health and a long life ahead. I feel fortunate remembering the times we spent together while shooting for #Izzatdar & #KanoonApnaApna. Sending you my best wishes. Take care.
Actor Kamal Haasan wrote on twitter:
To my dearest Yusuf Khan Saheb / Shri. DIlip Kumar Ji @TheDilipKumar. My salute to one of the greatest living Indian artistes in Cinema. Happy birthday sir and I place my gratitude for setting a benchmark half a century ago, for today's artists to follow.
Sharing a bunch of pictures with him, Riteish Deshmukh wrote:
The KING & I ….. Happy Birthday Dear @TheDilipKumar Sahab!!! May god grace you with good health and long life #HappyBirthdayDilipKumar Every generation loves you!!!
Actor Ali Fazal wished him with a tribute video, delivering dialogues mimicking his voice. He wrote:
Happy Birthday Yusuf saab aka Dilip Kumar. From my favourite film. Aaj dialogue yaad aa gaye aapke. . Gustakhi Maaf.
Actress Urmila Matondkar tweeted:
When all the words in the world fail to describe a human being, an Actor, an Era, a Legend, an Institution and all the joy, light n sheer magic he brought on celluloid each time he enlightened it… Happy Birthday #DilipKumar saab.