Entertainment
Edgerunners is "a treat for cyberpunk and anime fans". Netflix series garnering great reviews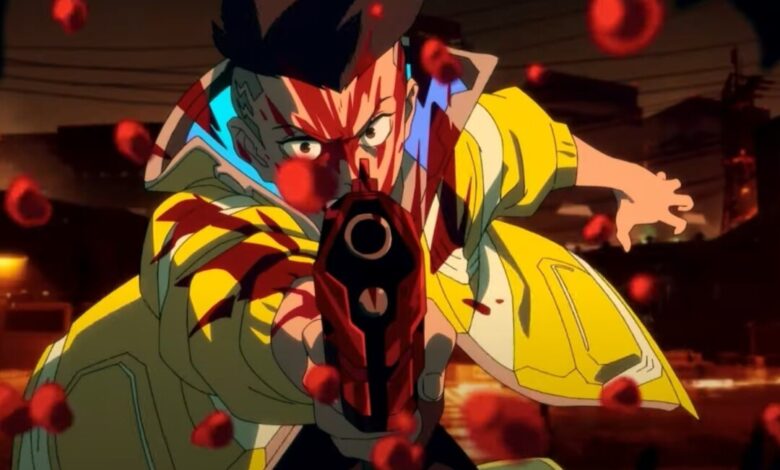 Cyberpunk: Edgerunners debuted on Netflix yesterday and was one of the most promising September news. Animation developed by Rafał Jakiego and Studio Trigger is hailed and announces the success of CD Projekt RED, streaming giant, showrunner and Japanese animation team.
Yesterday we shared our impressions of the futuristic cartoon "Cyberpunk: Edge Runners" – in his text, our editor-in-chief appreciated, among other things, a number of references to the video game, attention to all details, well-crafted characters, an excellent soundtrack or interesting plots that did not contain lack of cruelty.
The series went through a rather extensive advertising campaign, which was supposed to attract the largest possible audience to the show. The creators have something to be proud of, because "Cyberpunk: Edgerunners" receives very good reviews. Currently, 100% of Rotten Tomatoes critics recommend the production, which has received a 95% viewership rating.
The series was well received by Rafal Yaki, who mentioned a specific vision and thanked the fans for the positive comments:
"After the dust has settled, it seems that we have done something worthwhile for the fans and new viewers. My personal mission was not to create something for everyone, but for someone to really love. Thank you so much for all the positive things you posted."
With the dust settled, it looks like we've done something worthwhile for the fans and new viewers. My personal mission was not to make something that will be for everyone, but that someone can truly love. Thank you all so much for all the positive things you posted. pic.twitter.com/bYc0pFsQBS

— Rafal Jaki (@GwentBro) September 14, 2022
Journalists write about "Cyberpunk: Edgerunners" in superlatives, mentioning that this is one of the best offers from the Netflix platform in recent times:
"In many ways, this is a cyberpunk story that cyberpunk wanted to tell but couldn't." – Jonathon Wilson, Ready Steady Cut.
"It's a crazy ride, but worth every second" – Matt Kim, IGN Movies.
"I practically ate it in one sitting; beautiful, poetic, elegant, tragic and extremely brutal. A bloody feast for fans of cyberpunk and anime in general." – Jorge Rivera Rubio, QiiBO
Cyberpunk: Edgerunners is a Netflix original anime that demands attention and is one of the best products the streaming service has to offer. Whether you're a game fan or not, Edgerunners is well worth your time." – Evan Valentine, ComicBook.com
"Cyberpunk: Edgerunners – Trigger Pinnacle" – Keith Sanchez, but why tho? Geek community.
If the positive reviews affect the viewership, Netflix will be very successful. It's long been known that the owners of the SVOD site are heavily analyzing audience numbers and viewership, but it hasn't been announced yet if Cyberpunk: Extreme Runners will see a second season.