Business
EU: record fine against Google confirmed – economics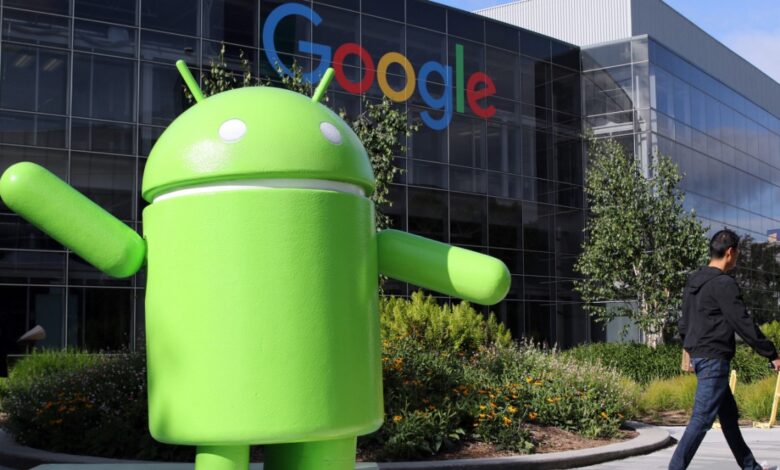 The EU Court of Justice has basically upheld the Brussels Commission's record fine against the Google Alphabet group. On Wednesday, judges in Luxembourg effectively dismissed the Californians' claim. she is only decreased a fine due to restriction of competition from 4.3 to 4.1 billion euros. Commission vice president Margrethe Vestager will take note of the decision with relief after judges this year overturned high fines imposed by antitrust authorities on U.S. semiconductor makers Intel and Qualcomm.
Google became like this four years ago imposed finebecause the company now called Alphabet forced mobile phone makers to pre-install their search engine and web browser, among other things. Only manufacturers who followed this guide were also able to set up the important Google App Store on phones. It is a portal through which customers can download new programs and without which mobile phones are of little use. In the EU, most smartphones run the Google Android operating system.
The commission argued that with these prank agreements, Google wanted to unfairly maintain its dominant position in search engines and therefore its advertising revenue. The judges agreed with this opinion. Alphabet can now appeal to the highest court, the European Court of Justice. Already a year ago court confirmed in the first instance another billion dollar fine from the Commission against Alphabet. The point here was that Google chose its own offering, a product price comparison service, over the lack of other price comparison services in displaying search results.
Is the verdict too late?
Monique Goyens, head of the EU umbrella organization for consumer organizations (BEUC), called the decision "important as it confirms that European consumers should have a real choice between search engines and browsers on their mobile phones and tablets." However, CDU MEP Andreas Schwab complained that the judge's verdict was "many years late".
A landmark new EU piece of legislation that Digital Markets Law, abbreviated as DMA in English, is intended to significantly accelerate the Commission's action against unscrupulous ploys by powerful digital corporations. The ruling allows the Commission to establish specific rules of conduct on internet platforms such as Google to protect smaller competitors.