Politics
Framers Protest updates: Chakka jam on 6th February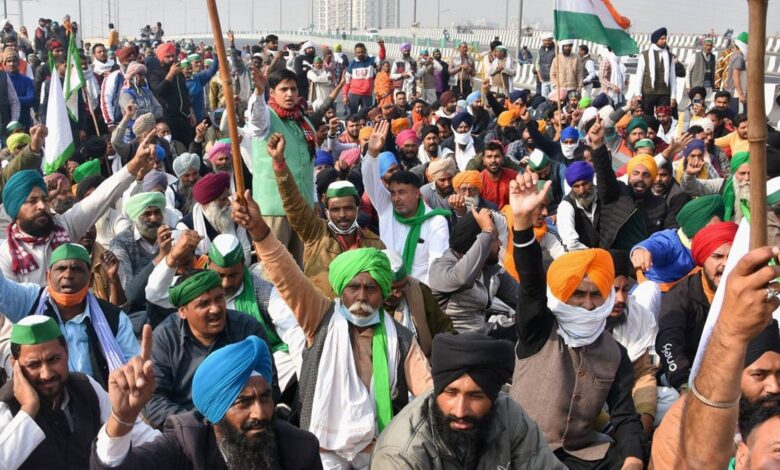 Farmers protest leading to Bharat Bandh
Farmers protest leading to Bharat Bandh. As the farmer's protests proceed to become new breaking news almost every day, we hear yet another shocking call by the protestors. The agitation at the Delhi borders has reached and encouraged a more severe stance as the Kisan union has called for a countrywide 'Chakka Jam'. This movement taken by the farmers aims to block all roads across the country creating a block on Saturday, 6th of February.
Famers Protest updates
This protest and this block (Chakka Jam) are being undertaken due to the response which was passed on Monday's Budget 2021 which had ignored the farmer's demands. This protest will lead to a Bharat Bandh on the 6th.
The security and police at Delhi have managed to stock up on defense as they have built barricade walls, studded iron nails have been embedded into the roads. All this major precaution is taking place to prevent the framers from entering the national capital.
This agitation was initiated due to the internet ban in the areas close to the protest. The unions believe that this is direct harassment via the authorities and hence they retaliated. At a press conference held at the Singhu Border on Monday, the leaders of the Kisan union pronounced that highways and roads will be shut down between 12 p.m. to 3 p.m. on the 6th.
Chakka jam on 6th February
According to the union, the said authorities were trying to put an end to the protests of the farmers. They had managed to cut the power supply at the sites of protest and the water supply as well was cut short. There were claims of the slashing of mobile toilet blocks as they were robbed off from the protest venues.
the Samkyukt Kisan Morcha (SKM) let out that through the instructions of the Central government, an umbrella body of protesting farmer unions, Twitter accounts of Kisan Ekta Morcha, and others involved in the agitation was being blocked. Not to forget, Punjab farmer leader Balbir Singh Rajewal says that there will be a union meeting, this meeting shall work out the modes for the 'Chakka Jam' held on the 6th of February (Saturday).