Health
Hand sanitizers overuse may boost Antimicrobial Resistance: AIMS                    
Antimicrobials are very important to our health and it helps us fight against infections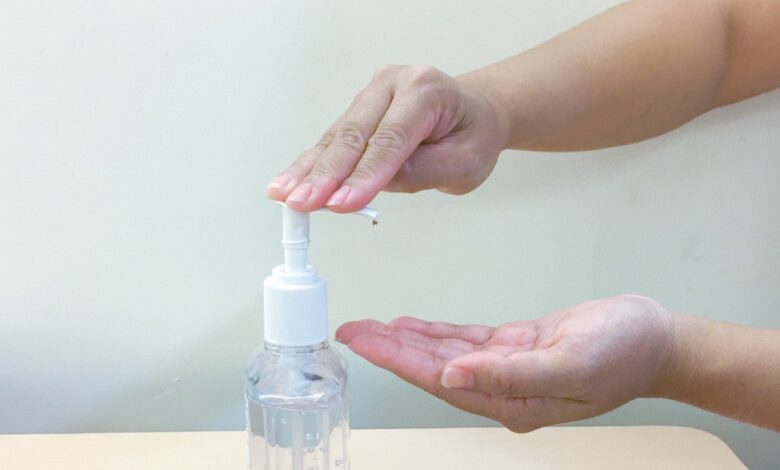 Hand sanitizers overuse may boost Antimicrobial Resistance: AIMS
Hand sanitizers and sanitizers and sanitizers overuse may boost Antimicrobial Resistance: AIMS. All India Institute of Medical Sciences (AIIMS) stated that the increased usage of antibiotics during Covid-19 can lead to antimicrobial resistance. They added that the extensive use of hand-sanitizers can also have a significant impact on this situation of antimicrobial resistance.
Antimicrobial resistance
Antimicrobial resistance is a resistance to medicines that treat infections caused by other microbes as well, such as parasites, viruses, and fungi. Whereas Antibiotic resistance is when change occurs in a bacteria in response to the use of antibiotics used to treat bacterial infections making them ineffective. About 10 million human lives will be at stake every year by 2050 if this drug resistance situation is not tackled.
The International Webinar on the theme of "Antibiotic Resistance: Renewed Fight" was jointly organized by the American Society for Microbiology and All India Institute of Medical Sciences in New Delhi on 7, 8 October 2020.  The webinar focused on the biggest challenge of Antimicrobial Resistance which has turned into an expanding global threat. Dr. Rama Chaudhry, Professor, and Head of AIIMS's Department of Microbiology, and the team from the International Ambassador of American Society for Microbiology organized this webinar.
Fight for survival
The webinar aimed at 'fight for survival' against this constant war with bugs. The health experts talked about how Covid-19 has become a virus shock to the entire world and the sequence of events has brought immediate attention towards antimicrobial resistance.
Since antibiotic-resistant organisms are distinctly habitual in our environment with many infections, they have been failing to respond to antimicrobials that are available currently. The antimicrobial resistance has outrun the evolution of newer antimicrobials. Unwise use of antimicrobials has been an advantage to the pathogens and this has lead to the worsening of this current situation for which the health experts are in urgent need to come up with alternative therapies.
They opinioned on the effective alternatives to traditional antibiotic therapies which are Bacteriophages, Antimicrobial peptides, nano molecules. These emerged as potential alternatives to traditional antibiotic therapies. Antimicrobial Resistance has become the biggest challenge to mankind and to modern medicine. It has estimated transmission from animals to humans.
The webinar was inaugurated by initiated by the Guest of Honor, AIIMS Director Randeep Guleria, and Chief Guest Dr. Sujeet Kumar Singh, Director of National Centre for Disease Control. Clinicians, Microbiologist, Infectious Disease Specialist, Basic Scientists, Pharmacists, and Medical Students benefited from this two-day webinar, New Delhi. They also covered a vast range of topics from the listed speakers which aided towards the success of the webinar.
Sales and usage of hand sanitizers increased during COVID
Since the beginning of Covid-19, people are advised to protect themselves by the government and scientists. This advice has caused a massive increase in the sales and usage of hand sanitizers. However, the consequence of excessive use of hand sanitizers is rarely advised. Antimicrobials are very important to our health and it helps us fight against infections, specifically if the immune system is weak.
But the challenge arises when some organisms can change or mutate after being exposed to a microbial. This enables them to resist the medicines that are created to kill them. With the increase in the misuse of antimicrobials, a critical rise in the number of resistant strains is perceived.
Treat hand sanitizer and cleaning products similar to medicines where you carefully read the instructions as any changes can make them ineffective. Go organic, prepare homemade sanitizers, and use the recipes that are listed in the government sites. In our constant attempts to protect ourselves from COVID-19, we may accidentally create an environment where antimicrobial-resistant microorganisms can evolve. Given the seriousness of the situation, we must cautious to prevent further impact on our environment.