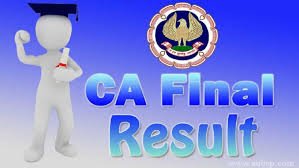 ICAI CA 2020 results out now!
ICAI CA 2020 results out now! The beginning of the month starts out as an epic banger for many as the results for one of the most awaited exams has been released. The ICAI CA final results have been announced via the Institute of Chartered Accountants. Its has been posted on their official site icai.org.
Students and candidates who had appeared for this exam and wish to check the scores of the ICAI CA can do so by logging into the portal by incorporating their registration number or roll number and pin code. By doing so, the candidate will reach a page that would show the CA merit list. This merit list shall contain all the details regarding the student/candidate's name, CA rank, and roll number.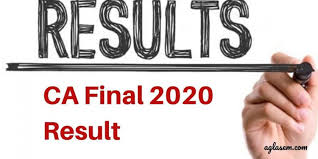 ICAI CA 2020 results out now!
The procedure does not end here, we can also access the All India Merit List. This list contains the top 50 rankers along with the individual result. This exam was held in November 2020 along with many competitive exams.
Below we have mentioned the steps to follow in order to receive the results conveniently for the students/candidates wanting to view their results.
Step 1: Go to the official website icai.org.
Step 2: Select the candidates portal.
Step 3: Insert the ICAI registration number or roll number and pin code.
Step 4: The CA merit list will be presented with the necessary information regarding the probability of the candidate if he/she has qualified for the exam or not.
Step 5: The candidates/students are also encouraged to access the All India merit list on the website if need be.
Step 6: Finally, the CA concluding rank card will be used later, therefore urging the qualifying candidates that they must keep a printout of it.
ICAI CA 2020 results out now!
There have also been arrangements made by the ICAI to give out results through email. Candidates/ students who wish to obtain their CA final result through email had to register on the official website, icaiexam.icai.org, from January 31, 2021.We wish all the best to the candidates who have attempted this examination and hope that they have reached their peak of success.