Politics
International Anti Corruption Day 2020 Theme, Significance, History and More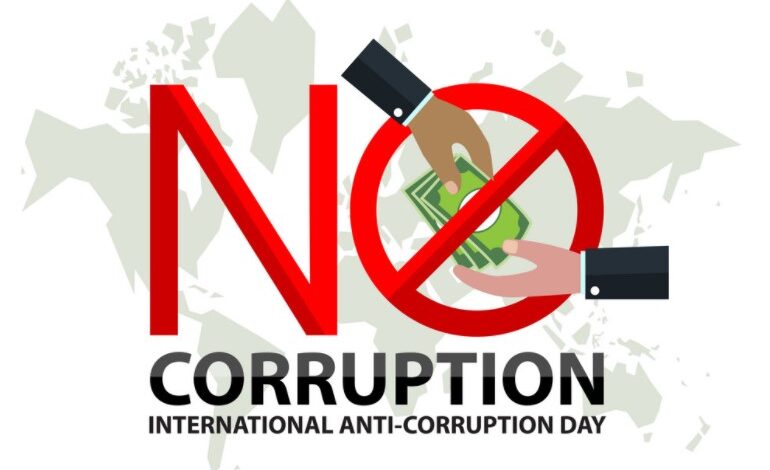 International Anti Corruption Day 2020 
International Anti Corruption Day 2020, Significance, Theme, History, and More. The day was designated by UN General Assembly on 31 October 2003 Every year, International Anti-Corruption day 2020 falls on 9 December 9.
International Anti Corruption Day 2020 Theme
International Anti-corruption day 2020 will be celebrated on 9th December. The day would point a finger towards one of the most notorious socio-political phenomena, which is corruption.
Also, the day is meant to create awareness about other socio-economic issues related to corruption, like black money, tax evasion, etc., and how to fight against it.
Anti Corruption Day Significance
International Anti-corruption Day becomes significant in advocating the ills of corruption and also elucidates on why/how it is to be avoided. The day aids Anti-Corruption groups to make citizens vigilant about malpractice and share the means and ways of avoiding it in public and workplace.
Anti Corruption Day Need
The need to stop corruption is linked to the concepts of democracy. Corruption distorts the foundation of democracy and the electoral process by bending laws. It also hinders in many ways, the economic development of a country.
International Anti Corruption Day 2020 UN Statistics
A recent UN statistics quote USD 1 trillion is being paid as bribes every year. Through corruptive measures, around USD 2.6 trillion are getting stolen.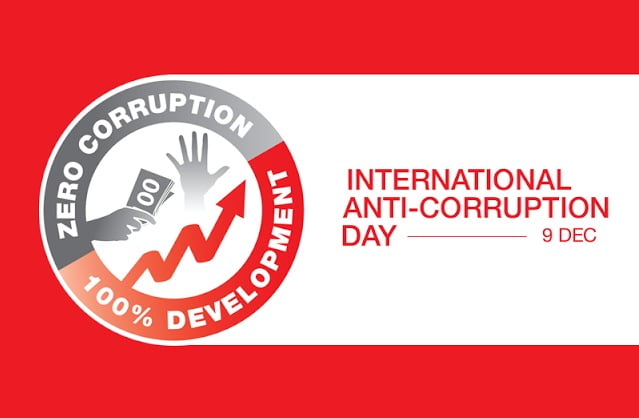 As per UNDP reports, it is estimated that 10 times of what is called general fund, gets lost due to corruption in developing countries. Otherwise, these funds could be used in official development assistance.
Anti Corruption Day 2020 Theme
The theme of International Anti-corruption day 2020 is "United against Corruption". Corruption is considered to be one of the biggest obstacles in achieving development goals.
The theme would support the next decade's agenda, targeting more youth components in the campaign. By the next decade, it is expected that more youth would be empowered to fight against corruption in a sustainable way.
Anti Corruption Day 2020 History
International Anti-corruption Day was formulated on 31 October 2003, as part of the UN General Assembly's adoption of a convention against corruption. The day marked the designation of the United Nations Office on Drugs and Crime (UNODC) as the secretariat for the Convention's Conference of States Parties (resolution 58/4).
Then, the General Assembly designated 9th December as Anti-Corruption Day. Throughout the global community, the fight against corruption and awareness about Anti-Corruption Practices is spearheaded by The United Nations Development Programme (UNDP) and the UNODC.