Sports
IPL 2020 Final: MI Vs DC – Preview, Playing XI and Prediction
The final match will be held at Dubai International Stadium on 10/11/2020, 7:30 PM IST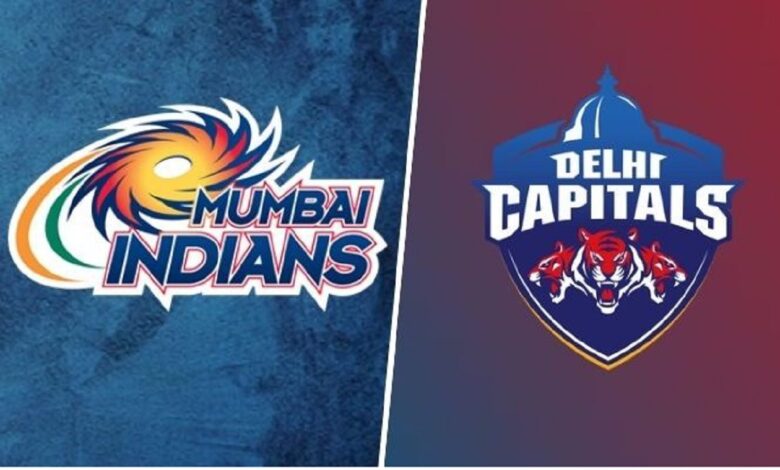 The IPL 2020 final will be fought between teams that held the first and second positions in the table.
IPL 2020 Final
The final match of Indian Premier League 2020 will witness Mumbai Indians and Delhi Capitals fight tooth and nail for the title. Both teams qualified for the playoffs after taking first and second positions in the league table (see: IPL 2020: Exhilarating Race for the Playoffs).
While MI booked the finals after beating DC in Qualifier-1, DC had to push out SRH in Qualifier-2, after SRH's win over RCB in the Eliminator match. It would be the fourth clash between these two teams in this season.
Road to IPL 2020 Final
As both MI and DC finished high in the league table (MI first and DC second), a clash between these two was on the cards. MI's top form made them favorites, which happened as such in the Qualifier-1 match. MI dominated the proceedings and marched to the final.
DC had a second lifeline (the advantage of being on top two) to play Qualifier-2. SRH, who finished third in table, defeated RCB, who were fourth, in the Eliminator. Thus, DC had to face the fearsome SRH who were on the run with four back-to-back wins.
However, SRH succumbed to the pressure put by DC's batsmen and the high scoreboard made them fall short by 16 runs.
Thus, DC have rejuvenated themselves at the crucial moment and are up to face the challenging MI once again.
MI Vs DC
In league stage, MI and DC have gone head-to-head two times, where both times, MI emerged victorious. The first league match between them was evenly poised while the second match was completely dominated by MI.
Qualifier-1 saw no different story as MI raced to the IPL 2020 final, after posting a high total which DC failed to chase down.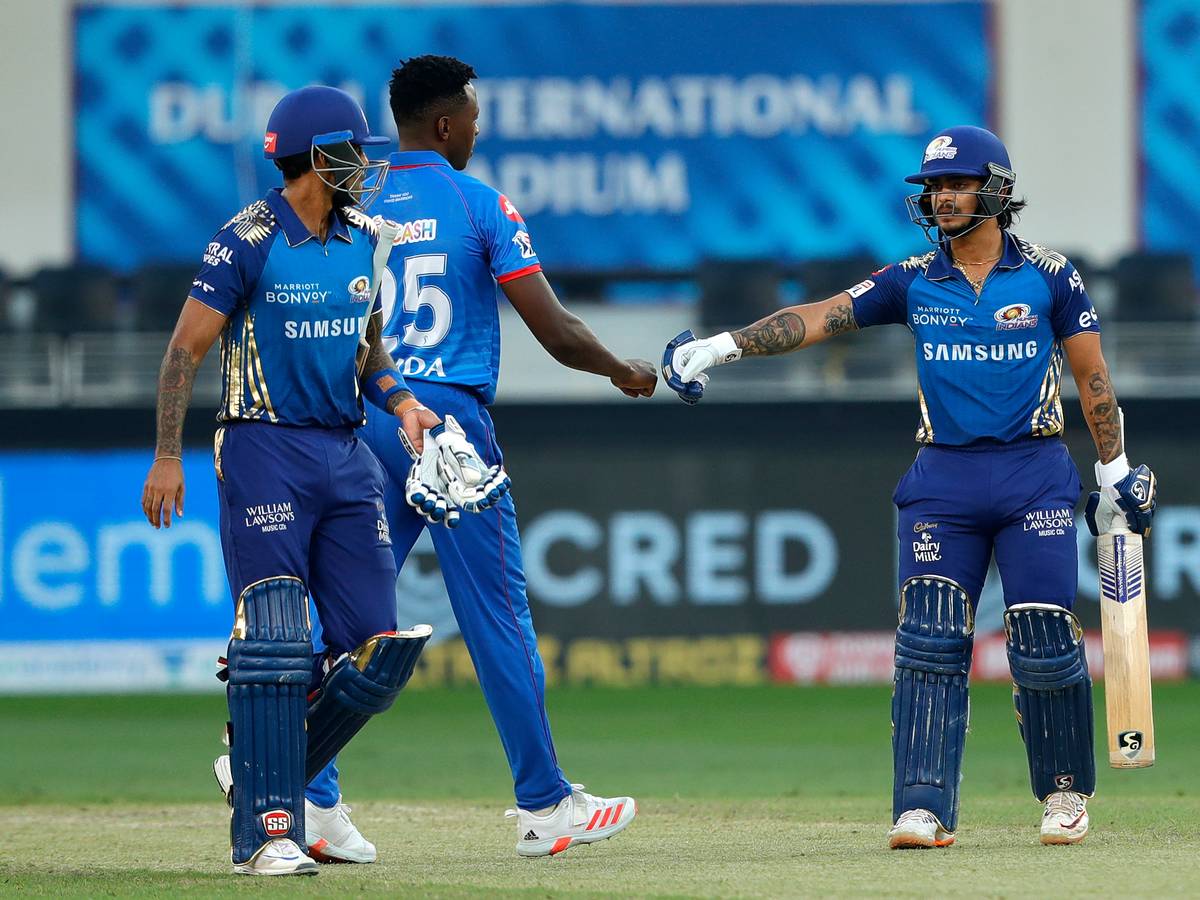 MI Vs DC: IPL 2020 Final Preview
The Mumbai Indians could undoubtedly be called as the most balanced side in the tournament. While other teams had their forms going in and out, MI have stayed strong throughout.
While they prepare themselves for the IPL 2020 final match, this fact could be taken as a source of confidence for them. MI is home to the most deadly pace bowling unit of the tournament. Jasprit Bumrah, Trent Boult and James Pattinson have ripped apart even the best batting units with no mercy. Only the form of Nathan Coulter-Nile remains an issue.
The spin bowling unit hasn't been that deadly, yet far from being called poor. Rahul Chahar and Krunal Pandya have had games in and out of form. Yet, on their day, both could cause serious troubles to any batting side.
The occasional odd overs could be covered with decent bowling performances by Kieron Pollard. 
In batting, Rohit Sharma's bad touch remains a woe. If Quinton de Kock fails along with Sharma, MI would have to rely on their middle-order too much. Though such pressures had been handled very well by MI middle order, the pressure of finals might get into the head to work wrong. Thus, it is important for Sharma to get his touch back or else de Kock to stay in-crease for a solid start.
MI's middle order is where all odds have turned favorable. The blistering forms of Ishan Kishan, Suryakumar Yadav, Kieron Pollard, Hardik Pandya and Krunal Pandya have assured that if any four fail, there is always the fifth man who could bat deep and get them across the line.
Coming to DC, their bowling unit has been excellent with the likes of Kagiso Rabada, Anrich Nortje, Marcus Stoinis, R.Ashwin and Axar Patel. All are in-form players who can turn the match to their team's side.
The major trouble with DC has been their batting, Apart from Shikhar Dhawan and Marcus Stoinis, none of the others could prove consistent with the bat. The middle order remains a weak link with Rishabh Pant being completely out of form throughout IPL 2020. Shreyas Iyer, Shimron Hetmyer and Ajinkya Rahane aren't able to stay long to convert good starts to match-winning innings.
For them to challenge the deadly MI bowling attack, somebody needs to stick with Dhawan or Stoinis to provide the necessary support to post or chase possible big total. The gamble of sending Stoinis to open with Dhawan worked for Qualifier-2 and needs to work one more time in the final.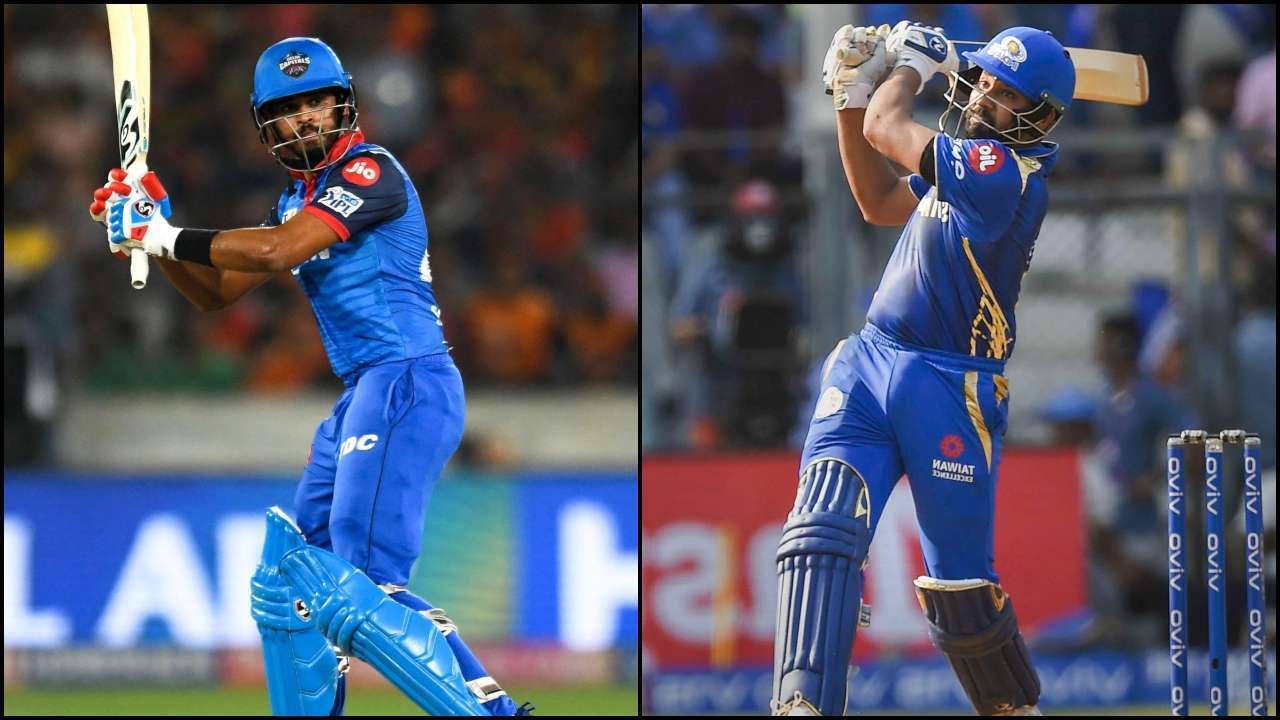 Predicted Playing XI(s) for IPL 2020 Final 
Since DC have had an emphatic win over SRH last match, they might not dare to experiment with their side and stick to hopes of their batting unit stepping up and bowling unit not failing. On the other hand, MI have proven their might and the fluctuating Nathan Coulter-Nile might be switched for James Pattinson for the IPL 2020 final with no other changes.
Predicted playing XI:
MI – Rohit Sharma (c), Quinton de Kock (wk), Suryakumar Yadav, Ishan Kishan, Kieron Pollard, Krunal Pandya, Hardik Pandya, Rahul Chahar, James Pattinson, Jasprit Bumrah and Trent Boult.
DC – Shikhar Dhawan, Marcus Stoinis, Ajinkya Rahane, Shreyas Iyer, Shimron Hetmyer, Rishabh Pant, Axar Patel, R. Ashwin, Kagiso Rabada, Anrich Nortje and Praveen Dubey.
Match Prediction
On paper and on performance, MI look clear favorites to grab their fifth IPL title. For DC to overpower the challenge, a combined team game is the only way which seems hard on seeing their performance till now. Thus, it's all for MI to not mess things up and bring home the IPL 2020 title.
For latest updates, visit: https://www.iplt20.com/.