Entertainment
Irrfan Khan last film Song of Scorpions to release in early 2021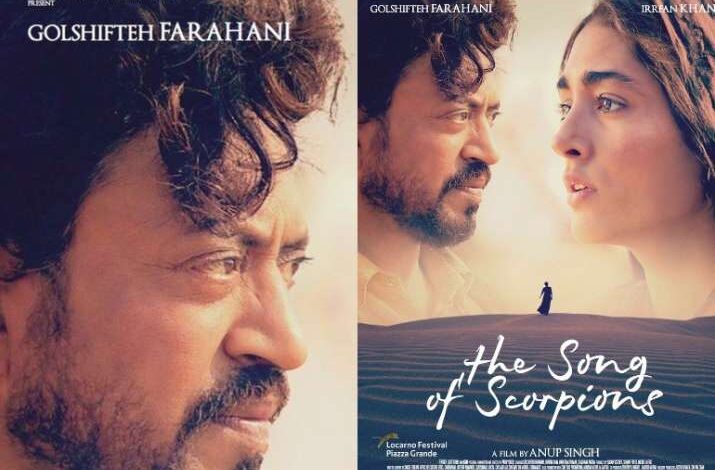 Irrfan Khan
Irrfan Khan last film Song of Scorpions to release in early 2021. Veteran actor Irrfan Khan's last film "The Song of Scorpions" will release in cinemas in 2021, makers announced on Monday. Panorama And 70mm will be presenting the film, a Feather Light and KNM production, in cinemas across India in early 2021.
The film will be released as a tribute honoring the late star. Abishek Pathak the producer of Featherlight and KNM productions stated that this film will give an opportunity to showcase the actor's prowess and to immortalize his swansong.
Song of Scorpions movie
The film is written and directed by Anup Singh. The film revolves around an independent young tribal woman (Iranian actor Golshifteh Farahani), who tries to overcome a brutal betrayal so as to find her voice. Irfan Khan plays the role of a camel trader in the movie.
The Song Of Scorpions, which also features Iranian actress Golshifteh Farahani and veteran Bollywood actor Waheeda Rehman, had its premiere at the 70th Locarno Film Festival in Switzerland in 2017. However, it has not been released in the theatres yet.
Irrfan Khan
Irrfan Khan, star of international films such as Life Of Pi, The Amazing Spider-Man, Jurrasic World, Inferno, etc. He returned to Mumbai after some months of surgery and treatment in London. He breathed his last at the age of 54 in Mumbai's Kokilaben Dhirubhai Ambani Hospital on April 29, 2020. He had been battling cancer and his health worsened after a colon infection.
Song of Scorpions Irrfan Khan
Known for his philosophical outlook towards life and his calm and quiet demeanor he has seen success over a span of 30 years of his career. Irrfan Khan starred in several Indian films that were praised by critics.
And were successful with the audience such as Maqbool, Haasil, Paan Singh Tomar, Haider, Piku, The Lunchbox, Talvar, and the Academy Award-nominated Salaam Bombay!
Fans are waiting for the film with bated breath.