Education
JEE Mains will be held time in 2021. Check the details.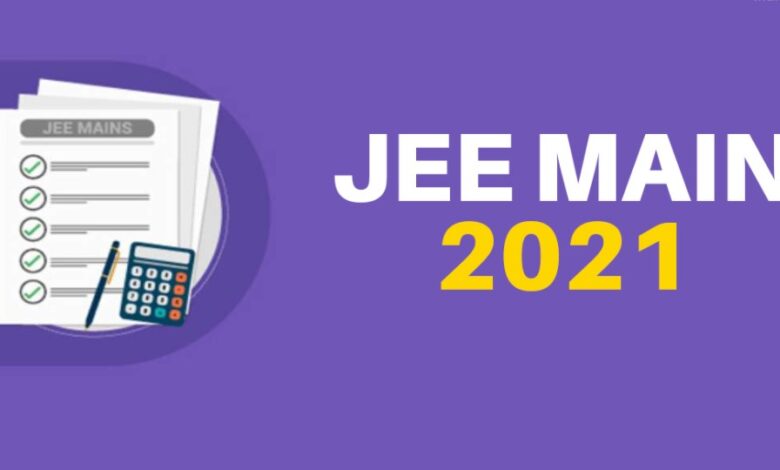 JEE Mains
JEE Mains will be held 4 times in 2021. Education Minister Ramesh Pokhriyal 'Nishank' announced on Wednesday that JEE Mains 2021 exams will be held four times a year. The exams will be conducted by the National Testing Agency (NTA) in the months of February, March, April, and May 2021.
In the first phase, the JEE Main 2021 exams will be conducted between February 23 to February 26, 2021. The decision will enable students across the country to choose their suitable schedules and ensure thorough preparations as per their convenience.
JEE mains 2021
The minister further stated that multiple exam dates will give students a chance to improve their JEE Main scores. It will also prevent the Board Exams to clash dates with the JEE Mains, as candidates can appear for the exams as per their convenience.
Union education minister had, a few days ago, held a virtual interactive session with students and many had suggested that instead of one exam a year if the paper is conducted with higher frequency, they get a chance of not wasting the year. The minister had said he would look into the suggestions and come up with a decision soon.
📢Attention students!
Keeping in mind the various suggestions/requests received from aspirants of JEE (Mains) across the nation, we have decided to conduct these exams 4 times in a year (Feb, March, April, & May)
👉The 1st JEE Mains will be conducted between 23 Feb – 26 Feb 2021 pic.twitter.com/VmbIjS1ISa

— Ministry of Education (@EduMinOfIndia) December 16, 2020
JEE mains 2021 registration form
As per the new exam pattern, the National Testing Agency (NTA) will calculate the best marks for the JEE Main ranking. Even if a student makes all four attempts, the NTA will calculate his/her best marks out of the four exams.
According to the minister, there would be optional questions in all three sections including Physics, Chemistry, and Mathematics. A student can choose to attempt 75 questions out of the total 90. Each section will have 30 questions out of which a student will have to attempt any 25. There will be no negative marking for incorrect responses.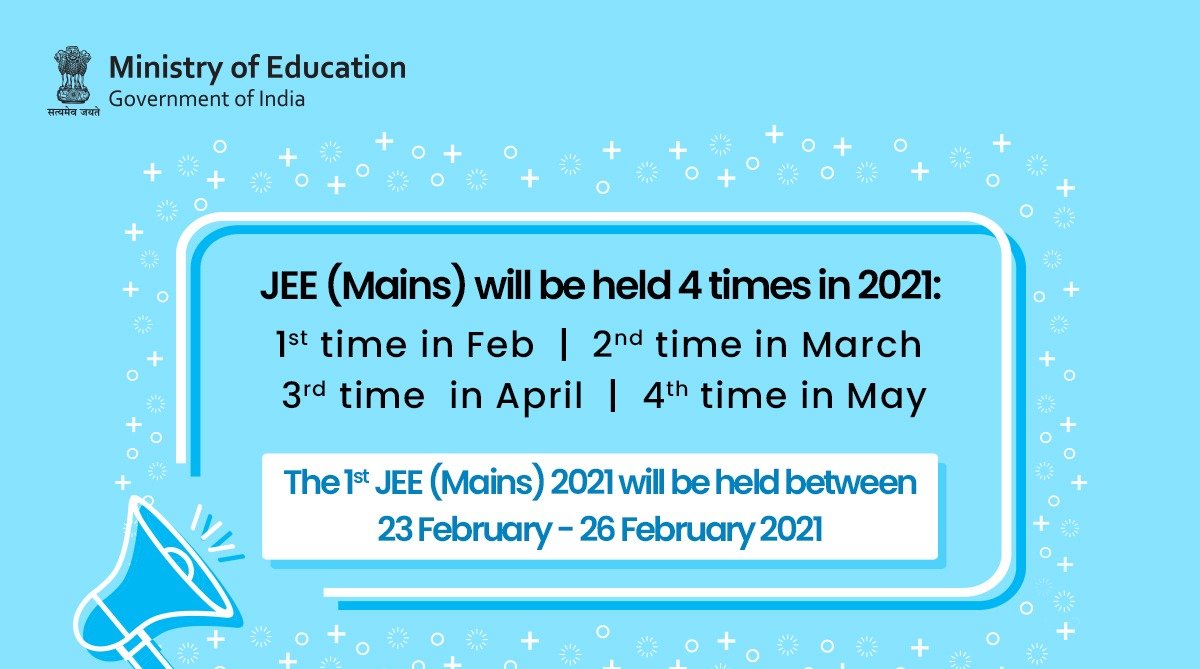 JEE mains 2021 update
The exams will now be conducted simultaneously in 13 Indian languages: English, Hindi, Assamese, Bangla, Gujarati, Marathi, Kannada, Odia, Punjabi, Malayalam, Telugu, Tamil, and Urdu.
The first installment of JEE-Mains will be held from February 23 to 26. The paper will then be held again in March, April, and May. Those dates will be announced later.
JEE mains 2021 pattern
During the interactive session, the students had conveyed their grievances of traveling to exam centers that were becoming a problem because of the pandemic and they feared that they would lose a year. This announcement brings hope to students who addressed concerns regarding the exams.