Entertainment
Jessie Cave from Harry potter revealed that her 3 month-old baby is tested positive for Covid-19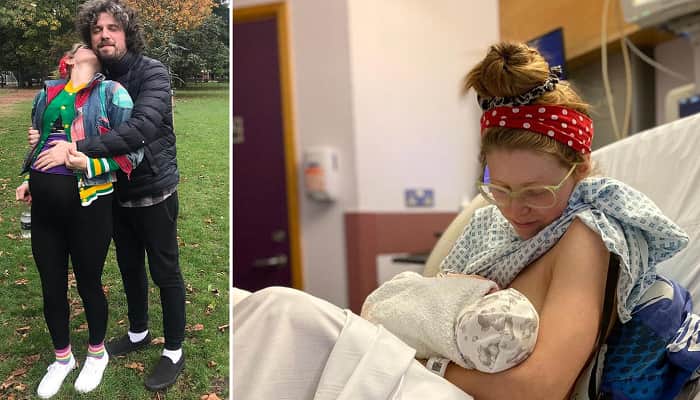 Jessie Cave
Jessie Cave from Harry potter revealed a piece of news about her 3 month-old baby. Jessie Cave is popularly known for her role as Lavender Brown in the Harry Potter film series. Jessie Cave had a baby boy 3 months back. The actress posted on her official Instagram handle.
The actress took it to social media and gave off very sad news. The news was about her 3 months old baby. Jessie Cave revealed that her 3 months old baby was tested positive for Coronavirus. She also uploaded a picture of her son.
View this post on Instagram
Jessie Cave Harry Potter
Jessie Cave gained popularity after she was seen in the Harry Potter film series. She used to portray the role of Lavender Brown. Jessie Cave uploaded the image on her official Instagram handle on Tuesday, 5 January 2021. In the picture, she was watching the news while her son was laying inside a crib. The picture was from an isolated room.
She gave birth to her son back in October and she also posted about it on her Instagram. Posting the news of her newly born son she said that, "his birth was extreme.". Adding to this she also stated that he was in the neonatal unit.
Today she once again posted and said that. She did not want to come back to the hospital after her son's traumatic birth." She also wrote that her baby was doing well. To which the actress added that the strain is super powerful and contagious and asked everyone to take extra precautions and measures, and take care of themselves.