Technology
Keyboard MAD DOG GK950 – new on the market! Equipment for professional players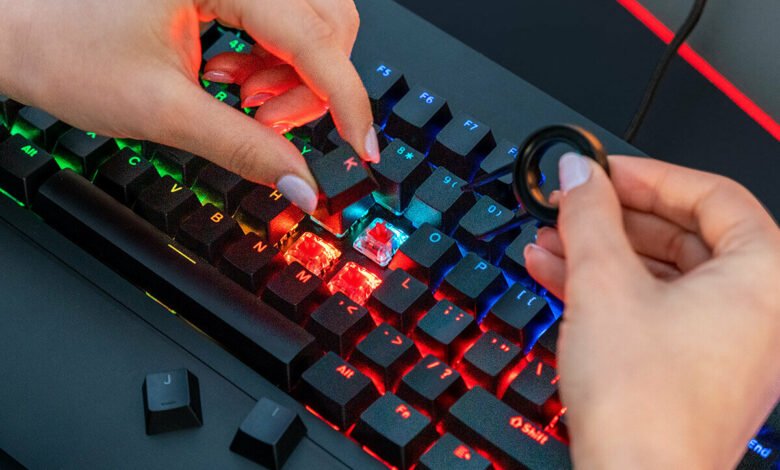 Gaming keyboards are one of the most demanding market segments. It is this device that we use regularly, pressing hundreds of buttons daily. Therefore, it is very important that the equipment is comfortable, proven and durable, and also offers a number of interesting possibilities. Polish company MAD DOG has just introduced a brand new GK950 mechanical keyboard designed for professional gamers!
The material was created in collaboration with Media Expert.
We would like to remind you that all MAD DOG keyboards, mice and headphones are equipped with attractive RGB lighting, and the materials used for production come from trusted sources. The manufacturer positions itself as "for hardcore gamers", and the company even takes part in eSports competitions for professionals, collaborating with the PACT organization. MAD DOG products are only available in the Media Expert chain of stores, as the brand actually belongs to this store. It is even more important to take into account the long months of design and production that were spent on the product discussed today. The MAD DOG GK950 mechanical keyboard is available in three different mechanical switch colors. It costs only PLN 299. This is an extremely attractive amount for a real "mechanic" in the game world. So, let's check out what technology and convenience this equipment hides inside and how the red, blue and brown switches differ.
MAD DOG GK950 is a minimalistic RGB keyboard with detachable palm rest.
The keyboard discussed today is a tasty morsel for every esports gamer. It is equipped with red, blue or brown Kailh switches. It is worth briefly dwelling on them. Reds are the most playful and professional. They will harmonize well with the arrows. They are characterized by the lack of movement, as well as low pressing force and immediate activation. The manufacturer estimates their wear resistance at 70 million clicks, which is enough for many years of intensive use.. Blue and brown, in turn, have more multimedia properties, although they also have a crisp, but smooth, crisp action and an equally easy response time (GK950 with Kailh BLUE switches is currently cheaper by PLN 50). Their durability is claimed to be equally impressive at 50 million clicks. The blue ones are the loudest of the three, but at the same time they are the best for writing even in everyday use. Brown switches activate a little slower than red ones, so they will be the best choice for people who press the keys firmly and confidently. They are slightly louder than the Kailh RED but have a smoother feel so they may be more comfortable for select users.
CRAZY DOG GK950 it has a very interesting minimalistic design with a removable wrist rest (removable with a magnet). The buttons are backlit in 16.8 million colors, which can be customized using a special application, also choosing one of several preset modes. In addition, the manufacturer has taken care of six separate multimedia keys for controlling music or saving personalized macros. Among them is a roller that will be used to adjust the volume in a very convenient and fast way.
The keyboard supports N-Key Rollover technology, which prevents the buttons from locking. It also has an extremely fast response time, which is very important if you need to react immediately, especially in fast-paced games like Battlefield, Apex: Legends or League of Legends. The kit includes a plastic "key puller", a small device used to remove the keys, such as cleaning the keyboard or replacing the buttons with new ones. Keyboard CRAZY DOG GK950 connect to your PC with a detachable braided USB cable that won't tangle with other cables. The manufacturer provided a two-year warranty. the equipment is designed for demanding players and professionals who play regular duels in esports games. In addition, the GK950 will fit well in a minimalistic gaming stand that is not filled with a lot of RGB lighting. At a price of PLN 299, it's hard to find a more interesting mechanic on the market, and you should definitely consider this purchase!
Buy MAD DOG GK950 Keyboard at Media Expert
Attention! Only now, by purchasing selected MAD DOG accessories before the end of August, we will receive a discount code for the purchase of PC Game Pass for PLN 1! More information about dedicated website.