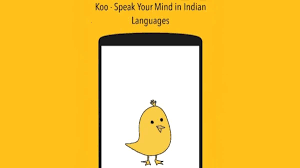 Koo: a trending Indian app!
Koo: a trending Indian app! As the Atmanirbhar Bharat or also known as self-reliant India was brought into action by Prime Minister Narendra Modi who made many changes during the COVID-19 period and has managed to get numerous local developers to form apps that are Made in India.  Replacing many large social networking sites by Indianized them.
Koo a new Indian app has replaced Twitter and we see a massive response to this as several celebrities and ministers are signing up for this. We see Railway Minister Piyush Goyal along with Union Minister Ravi Shankar Prasad, who maintains portfolios comprising Law and Justice, Electronics and Information Technology and Communications.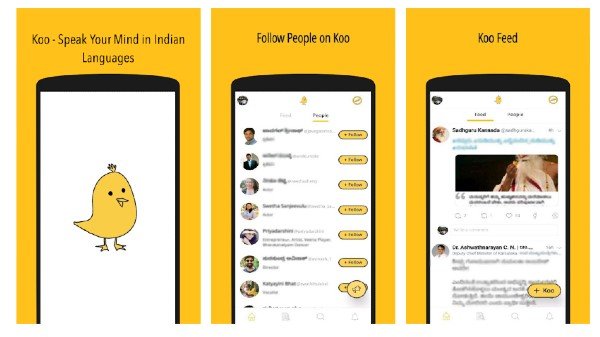 Koo: a trending Indian app!
These prominent names have joined the app, now one must wonder what is the hype about this trending app and how or why has it replaced twitter. We come bearing information
Koo an Indian micro-blogging website was created by Aprameya Radhakrishna and Mayank Bidawatka in March 2020. A micro-blogging website, Koo, is a platform that can be used to state your views and sentiments on innumerable issues. It was awarded the AatmaNirbhar App Innovation Challenge detained by the Government of India in August 2020.
Koo users are allowed to share audio, video, posts, photos on the platform. This app, just like any other social media apps has the ability to allow the users to message each other vis Direct Message. Conducting polls on this micro-blogging website has also been permitted. Not to forget, this app maintains multiple Indian regional languages like Hindi, Telugu, Kannada, Bengali, Tamil, Malayalam, Gujarati, Marathi, Punjabi, Oriya and Assamese.
Koo: a trending Indian app!
We can conveniently avail this app on Google Play Store and Apple App Store. This app supports users to view and download it on iPhone and Android devices. With an average of 4.7 stars on Google Play Store and 4.1 on the iOS App Store Koo seems to be a promising new app which we can proudly call 'Desi' or Indian. Along with over 49,400 reviews and over a million downloads on android this is a new budding space for India's future. No wonder this app was found to be trending on various social media platforms.