Entertainment
Meme Pages- The Trending News Hub!
Meme Pages- The Trending News Hub!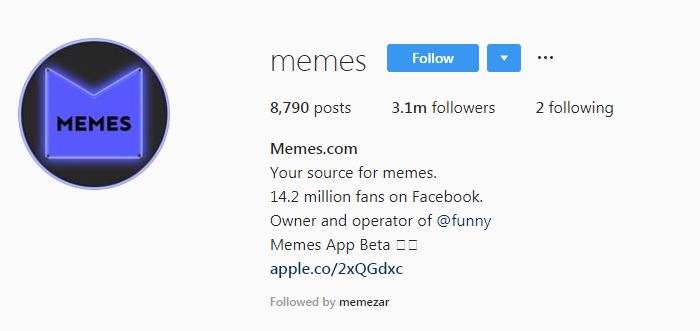 Meme Pages
Meme pages are no longer "just" meme pages. Confused? Let us explain! It's not hidden that half of us, or even more, keep a tab on what's happening around only because Meme pages keep us updated with the same! No longer is traditional media the source that is " sabse pehle" to let us know what's up with the world, as meme pages have taken over the driving seat!
Now the thing is that these memers are capable, very, very capable of turning every possible thing into a full-fledged meme. The ability to turn a normal, basic thing into a potential meme is unbeatable. That's what keeps us refreshing our feed 15 times a day, follow these crazy meme pages and keep sharing them like it's our duty, our pact! So, this is about how these meme pages keep a tab on our daily laughter needs ( If that's even a thing).
Meme Pages as a source of information
However, a trend has been noted over the years, where such meme pages are the source of information as to what's happening around! Traditional media like Radio, Televisions, News channels are no longer the priority, at least for the social media users. These memers give us a fair share of meme materials as well as all the news that needs our attention.
The beautiful part is how fast the news spreads! Like fiyaaaaaaaah! Yes! Social media users are wisely using this opportunity to raise their voice and make a difference. Anything that needs to be shared needs to be changed, needs a voice, or needs an Immediate action, is noted by them, and given the fair share of the limelight, it deserves.
Videos of animal abuse, child abuse, eve-teasing, rapes, women abuse, marital rapes, sexual harassment have been noticed and taken care of, because together, as one community, everyone decided to take a stand for it. It has helped people only laugh together but stand up and fight for wrong, fight for the right.
Petitions are raised where people, in huge populations, are actually signing them, voicing out their opinions on every possible thing that is wrong, and getting their way! This is power, this is the right motivation and the right platform to ask justice and not just keep watching the show.
Means of expressing yourself
Instagram, Twitter, Facebook, are not just some ordinary applications to scroll, post pictures, fetch likes/comments, and go on with their lives. Today, it is much much more. Twitter, for example, has been a beautiful platform where people voice out their opinions with utter confidence and dignity. These things get trending in no time and take over the entire social media. This is how the news spreads like fire and not only has it helped us stay aware but also take action along the side. How amazing is that? It's bliss, truly!
We've seen a lot of people say, " Oh, I saw this on Insta", " Australian bushfires? Yes, Troll memers posted about it", and so on. We're sure you related to this too.
Bogus news and false rumors
It's true that with such huge coverage, some wrong moves can be expected too. Bogus news and false rumors are some very common cons of the platform, and that is undeniable. The authenticity of this news is not guaranteed and proof checked. But, the users are smart enough to take action, when there's something fishy!
All in all, Meme pages are some amazing contributors to our current affair knowledge and must be acknowledged for the same. Traditional media, of course still in power, stands more proof- checked and authentic but is slowly getting knocked off in the presence of the giant monster, THE SOCIAL MEDIA!