Technology
Modern techniques could lead to the discovery of cures for AIDS and Covid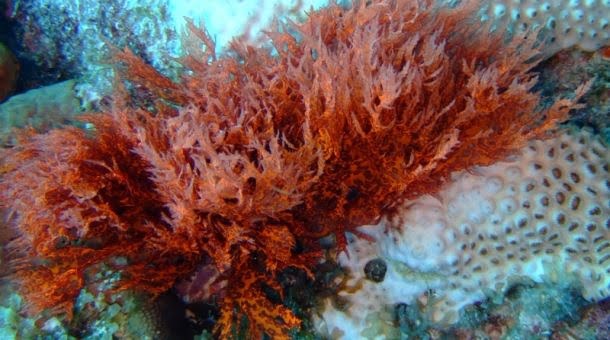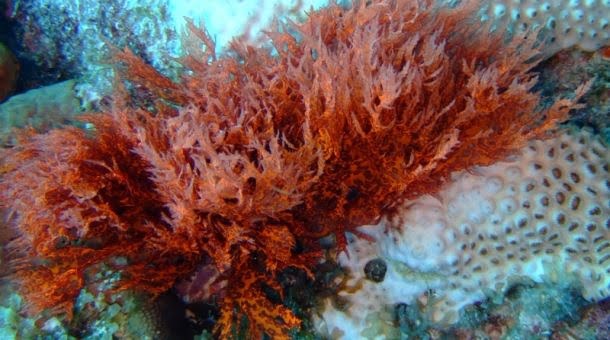 Photo: reproduction / Wikimedia Commons
Text: Andre Juliao, Agência FAPESP
The search for natural compounds has gained momentum in recent decades through the use of methods such as fractionation, which allow the identification of substances at low concentrations in plants, animals and microorganisms. Among the successes achieved are antivirals, which are of particular relevance during a pandemic.
"Discovering Natural Products in the 21st Century" was the theme of the conference by Barry O'Keeffe, Director of the Molecular Targeting Program at the National Cancer Institute's (NCI) Cancer Research Center in the United States. The researcher addressed an audience of 60 young researchers last Tuesday (08/09), the second day of the FAPESP 60 Years School: Exact, Natural and Biological Sciences, held in Itatiba (SP).
"Traditionally, when looking for natural products, mixtures were used that could contain hundreds or even thousands of viscous, colored, fluorescent compounds and therefore were very difficult to study. More recently, by partially purifying these extracts, it has become possible to create libraries of compounds that can be analyzed using modern molecular detection techniques, reducing the number of analyzes and increasing the likelihood of finding molecules important to human health," O'Keeffe told FAPESP. Agency.
The NCI is now able to make these libraries available to researchers who wish to search for natural compounds active against various infectious agents and other molecular targets for various diseases.
"It is very difficult for a young researcher to get funding to go into the field to collect organisms, obtain extracts and fractions. These databases allow them to participate in natural product research unnecessarily," he said.
The researcher presented recent results from the center he leads, such as clinical studies of a protein isolated from the red algae of the genus Griffithsia from New Zealand. The compound has already been shown to be active against HIV, the virus that causes AIDS, and has a number of advantages including stability even at high temperatures. In 2010, researchers obtained good results in vitro and in animals against SARS-CoV and MERS coronaviruses. Research has now shown that the substance also works against SARS-CoV-2, which causes COVID-19.
"The mechanism of action is unique, unlike what we see with vaccines, monoclonal antibodies and inhibitors currently used against SARS-CoV-2. I think we have something that can be used in a preventive situation. Although it has not hit the market right now, there is ongoing concern about the spread of pandemic viruses around the world. Therefore, it is important to have broad-spectrum antivirals that can be used if new viruses of concern emerge," he said.
Using the same protein, his group also developed a gel that women can apply to their vaginas, preventing HIV from entering. If successful, the strategy will be one of the few that guarantees the protection of females, regardless of the will of male partners.
"Men can use condoms, get circumcised. Women don't have those options. We need international support to empower women so that they have such agents for protection against HIV, so that they do not depend on men," he concluded.
Cell physics
On the same day, Brazilian Jose Nelson Onucic, a professor at Rice University in the US, spoke about his research to understand how the structure of the cell nucleus controls gene expression.
"Proteins have a very well-defined structure. The core is not. It has certain structural behavior, but it is much more than a group of structures. So it's impossible to explain in terms of structure, but how this group is formed," he said.
The implications of this type of research can be useful for numerous lines of research, which justifies the many partnerships that the scientist maintains in different parts of the world.
"It's not just about good data or good models, but something in between. We are trying to combine them using the best of the exact and biological sciences," he said.
Social implications of artificial intelligence
Virgilio Almeida, professor at the Institute of Exact Sciences of the Federal University of Minas Gerais (UFMG), spoke about the various social implications of artificial intelligence technologies. The researcher presented studies that show how algorithms can have racist, sexist biases and encourage previously moderate people to incite hatred.
Understanding these phenomena is necessary both to create rules for platforms applicable to users and to create broader rules such as those currently being discussed in the European Union.
FAPESP 60 Years: Exact, Natural and Life Sciences concluded yesterday (08.10) with a lecture on the Anthropocene by Guy Brasser, Researcher at the Max Planck Institute for Meteorology in Hamburg, Germany.