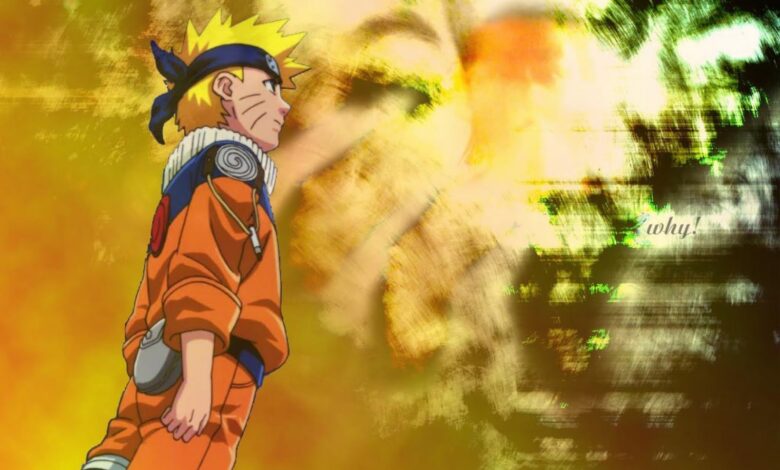 Naruto probably knows most of you – otherwise, you wouldn't be entering this article! However, if you are here already, I have absolutely no doubt that the work of Masashi Kishimoto is more or less close to you. You probably know the hero with blonde hair, remember his dream of becoming a hokage and have had the opportunity to experience anime.
Although the manga is extremely popular, it is in our country, anime gained much more publicity. At one time, it was even broadcast on Jetix, and in Chipicao croissants we could get stickers, which were then pasted into a special album available for free at the checkout in the store. Wonderful times – I'm curious how many of you also collected these little treasures! But let's get back to the topic …
Of course, the anime itself is widely associated, but not everyone realizes that apart from several hundred episodes (both Naruto and Naruto Shippuden), we also had full-length films that hit Asian cinemas. There were probably even more of themthan you would expect (11 to be exact). And for this reason, I would like to present you a ranking of the best of them to facilitate the selection – after all, they are really worth getting to know!
Naruto: Guardians of the Crescent Moon Kingdom
We start with a production that tells the story of Naruto's young summer. The graphic layer here, however, is different and strongly resembles the transformation that has been served in recent years, for example, to Pokémon characters (everyone associates the appearance of Ash). On the plus side, the chemistry between Naruto, Sakura and Rock Lee is definitely a plus – the three heroes are great and give the right dose of comedy and spectacular action. Nevertheless, the potential was much greater.
Naruto Shippuden: Bonds
Damn, there was a lot of potential here and in retrospect, I really find it strange to throw this production so low in the list of all films from the Naruto universe … We got an interesting idea of ​​a "tailless" beast and quite an interesting antagonist character. However, what overshadows the advantages is Sasuke's return to help Naruto. So in the middle of nothing and for little reason. A completely non-canon idea.
Naruto Shippuden: The Will Of Fire
Do not be fooled by the serious title – there is a lot of comedy here (mainly related to Kakashi). And unfortunately it doesn't work quite well. On the one hand, an attempt was made to tackle a difficult topic, and on the other hand, it was dressed in such a strange formula that it clashed with each other relatively strongly. It could have been approached better and it is definitely not a movie that you come back to after many years.
Naruto Shippuden: Blood Prison
I have such a problem with this production that – similar to several others on the list – it smells very strongly of fillers and the secondary (in a negative sense) repeating the morals that continue throughout the manga / anime series. We get some interesting jutsu, a practically new form of the element (I don't want to reveal, but that's not exactly a good word) and interesting heroes, but not crazy.
Naruto Shippuden: The Lost Tower
Okay, it was definitely not a perfect full-length production, but it had a great twist that added at least a few points to the final score! All this due to the fact that we were dealing with time travel! This means that Naruto is in a way able to get to know his Dad, as well as the young Kakashi. And this is the moment for which it is worth breaking through the slightly worse moments.
Naruto: Legend of the Stone of Gelel
A must for Shikamaru fans! This is where he replaces Sasuke in Team 7 and is exactly what you might expect. Interestingly, just like in the first of the mentioned feature films in our ranking, Naruto is learning a new Rasengan – this time very unusual! We are dealing with an attack with completely different colors than the original blue.
Naruto: Clash in the Land of Snow
This production is actually a condensation of everything Naruto was at the very beginning. Here we have a seemingly simple mission that turns into something extremely difficult and close to impossible to comprehend, fierce, quotes about Nindo and of course spectacular duels, in which our blonde man shows his abilities from the beginning of the anime.
Naruto Shippuden: The Movie
The first full-length production from Shippuden and it was really nice to be made right away. The selection of characters was a big plus here (Naruto, Sakura, Neji and Lee), and the creators deserve praise for trying to explore almost cosmic threads (and those in the anime itself will appear much later). It was nothing outstanding, but unlike a few I mentioned earlier, the comedy was on a decent level.
Naruto the Movie: Road to Ninja
This production was… strange? Certainly very unusual. And you can easily say that there is no option for it to be included in the canon. Here we get a few members of Akatsuki as well as Naruto and Sakura, who are under a very strong illusion. This allows them to see alternative versions of their lives and, so to speak, experience what they have missed by taking the path they are taking in reality. Interesting experience.
Naruto the Movie: The Last
The idea for this film was simply brilliant, really! The canonical story allows us to explore a very important moment in the lives of our ninjas, which took place between the penultimate and the last chapter of the manga (between Naruto's fight with Sasuke and the epilogue to the whole story). Importantly, we finally get here, as it were, the culmination of the relationship between Naruto and Hinata, for which so many people have been waiting since … I think forever!
Boruto: Naruto the Movie
But it was a fantastic finale to Naruto and the opening of something completely new! It is a pity that in the case of anime, the potential for continuation has been blurred so much (the manga "Boruto" is really cool – I recommend it strongly). Nevertheless, the cinema movie turned out to be successful, so if you haven't had a chance to watch it yet, make sure you catch up. A very warm, pleasant and interesting story. Even canonical in its own way!