Entertainment
Neha Kakkar and Rohanpreet Singh's Marriage: The Musical Love Story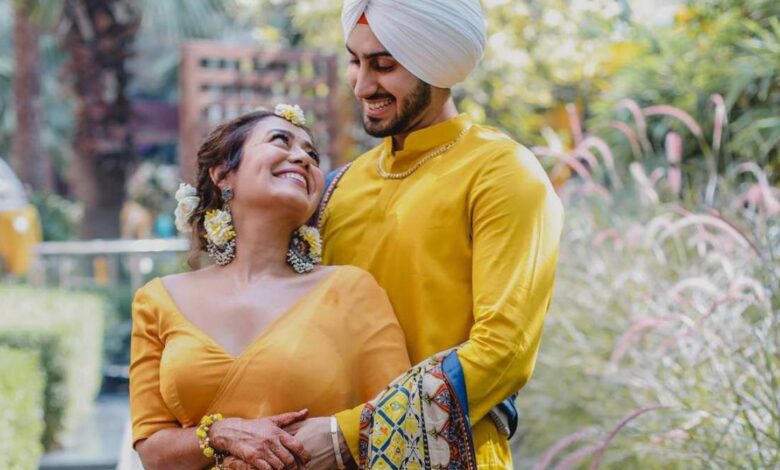 Neha Kakkar and Rohanpreet Singh
The new era of Bollywood songs will remain incomplete without the mentioning of Neha Kakkar. This is the result of her pure hard work and talent. Early this October, the social media got flooded with rumours about Neha Kakkar and her co-actor Rohanpreet Singh. Rohanpreet Singh is a Punjabi singer and actor. The couple were then acting together for the song 'Nehu Da Vyah'. Though the couple didn't come up with any official confessions on their relationship, they announced their marriage with the release of 'Nehu Da Vyah'. Now, the media is celebrating their marriage which happened on 24/10/2020.
Nehu Da Vyah: The Story
Nehu Da Vyah is a romantic Punjabi video song written, composed and acted by Neha Kakkar along with Rohanpreet Singh. The song is about a girl's imagination and fantasies on her lover or future husband. Both the song and the video gives a fairy tale kind of an effect to the audience, specifically targeting the maidens. Before revealing the release date of the song, Neha Kakkar surprises her fans with a clip from her Roka ceremony. This is how Neha Kakkar and Rohanpreet Singh made an official announcement regarding their relationship and marriage.
Neha Kakkar was said to be heartbroken for a long time and it is indeed a happy news that Rohanpreet Singh was able to mend it. The Song, Nehu Da Vyah has a significant role in bringing them to a relationship. The song is interpreted as Neha's love confession towards Rohanpreet Singh. Like what is seen in the song, Neha wakes up to her dreamlike reality. The couple then shared their pictures through social media platforms.
Marriage
The couple updated themselves in the social media with every occasion of their marriage.
Haldi: The couple were spotted in yellow for the Haldi. Neha Kakkar wore a simple yet classy yellow saree and Rohanpreet Singh in yellow kurta and white pants. With white flowers decorating her hair and a wide grin, Neha looked absolutely gorgeous.
Mehendi: For the Mehendi, both of them twinned in green hue. Neha Kakkar wore a printed lehenga designed by Anita Dongre and Rohanpreet Singh shined in a floral suit.
Marriage: Following the Mehendi and Haldi, Neha Kakkar and Rohanpreet Singh's wedding ceremony happened in the traditional Anand Karaj style, at Delhi. Both of them wore pastel pink lehenga and sherwani with enough decorations to adore the couple. The marriage was a private function in the presence of their close relatives.
Reception: The marriage was followed by a wedding reception for the other family members and friends. For this occasion, the couple paired themselves in bright red and golden costumes. The reception had a grand dance party in which the couple dedicated their newly released song 'Nehu Day Vyah' for each other and danced together on the stage.