Politics
Priyanca Radhakrishnan: The First Ever Indian Minister in New Zealand
Hailing from North Paravoor, Kerala, Priyanca has created history by being part of the Jacinda Ardern ministry.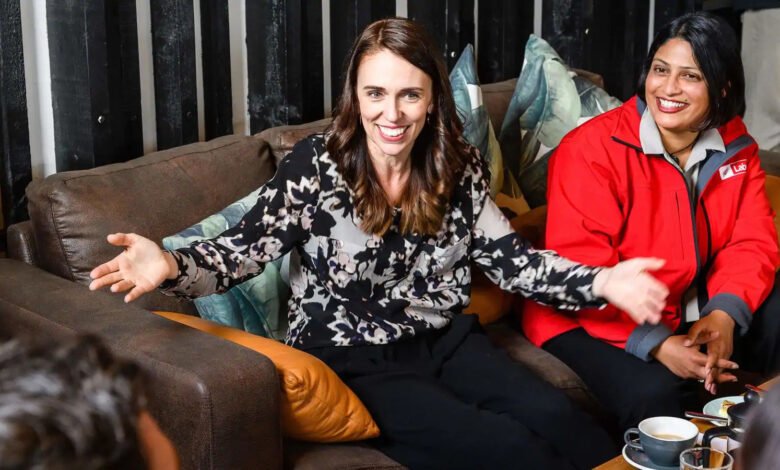 Priyanca is the daughter of Paravoor Madavanaparambu Raman Radhakrishnan and late Dr. Usha, who was a cardiologist.
Priyanca Radhakrishnan as Minister
Priyanca Radhakrishnan, New Zealand MP of Indian origin, has created history by becoming the first-ever Indian Minister in New Zealand. Priyanca got appointed in Prime Minister Jacinda Arden's Cabinet, on 2 November 2020 as:
       

Minister for the Community and Voluntary Sector

       

Minister for Diversity, Inclusion and Ethnic Communities

       

Minister for Youth

       

Associate Minister for Social Development and Employment
She is also serving as a Member of Parliament (MP) from 2017 onwards as part of the New Zealand Labour Party.
Political Career
Priyanca is a second-time MP in New Zealand, representing the constituency of Maungakiekie, Auckland. She had also served as the private secretary to Jenny Salesa, former minister of ethnic communities. She has been a Labour Party leader for 14 years.  
The New Zealand Herald reports that her experience as the private secretary in 2019 had helped her build the base for her new role of minister for diversity, inclusion and ethnic communities.
Her website states that for her, "politics is about choices". She believes that decision-making should be "community-led and should lead to better outcomes for everyone, not just the privileged few."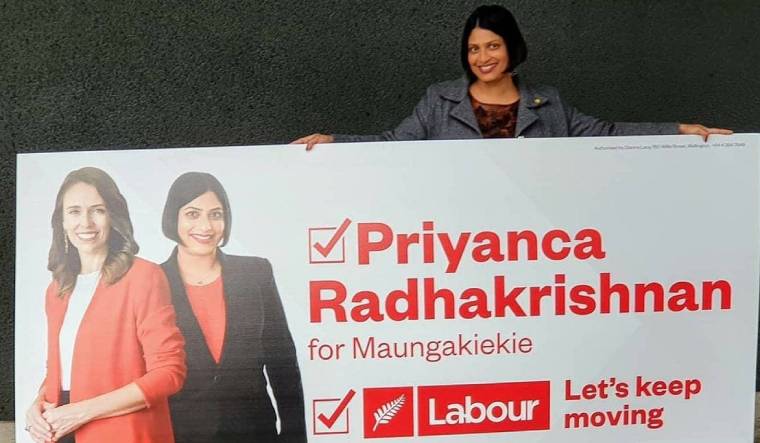 Personal Life and Family
Aged 41, Priyanca, has her roots in North Paravoor, Ernakulam district in Kerala. She keeps visiting her relatives there on and off.
She is the daughter of Paravoor Madavanaparambu Raman Radhakrishnan and late Dr. Usha, who was a cardiologist. Dr. C R Krishna Pillai was her maternal great grandfather, who was associated with the Left politics in Kerala. He had played a crucial role in the formation of Kerala.
Born in Chennai in 1979, Priyanca grew up in Singapore, where she did her schooling. She moved to New Zealand in 2004 to pursue her master's degree in development studies from Victoria University, Wellington.
She lives in Auckland with her husband, Richardson (an IT employee from Christchurch) and their two rescue dogs.
Father's Words
Her father, a former civil engineer in Singapore who is currently based in Chennai, is extremely happy with the feats his elder daughter has made in her political career in New Zealand.
She had shared the happy news "unofficially" with her father, just hours before being appointed as the first ever Indian-Kiwi minister in the Jacinda Ardern ministry, thereby creating history.
"I did not have any rest ever since Priyanca was appointed a minister. I have been getting calls. She had called me on Sunday and confided to me unofficially that she was slated to be roped into the Jacinda Ardern ministry. Her appointment was announced only on Monday," said Radhakrishnan.
Kerala CM's Wishes
Kerala Chief Minister Pinarayi Vijayan congratulated Priyanca on her achievement. In a letter he sent to her, he wished that she renders model service for New Zealand's development as a minister.
The Week's Interview
In a recent interview by The Week Magazine that focused on COVID-19 rehabilitation operations in New Zealand, to questions regarding her personal life, she said, "I was born into a Malayali family. I spoke only Malayalam till I went to school. Although I grew up in Singapore, I visited India every year to spend my school holidays with my grandparents and extended family in Chennai, visiting Kerala often."
"I still have family in Ernakulam and Ottapalam. My maternal great grandfather, Dr. C. R. Krishna Pillai, was a medical doctor, who was the Secretary of the Transport Workers Union. He was part of the 'Aikya Keralam' movement that was instrumental in the formation of the state of Kerala."
To read the detailed interview, do see: https://www.theweek.in/news/world/2020/09/21/our-best-economic-response-to-covid-19-is-a-strong-health-response-nz-mp-priyanca-radhakrishnan.html.
New Zealand has successfully eradicated Covid-19 from the country while India is seeing a decline in Covid-19 cases and is undergoing unlock process (see: Unlock 6.0: Extended Guidelines of Unlock 5.0).
India Visit
Priyanca's last visit to India was in January 2020, part of Telangana Government's IT-Hub project titled 'T-Hub'. She represented New Zealand as part of the talks on tie-up between both governments.