Entertainment
Rana Daggubati Opens Up, Says He "Was Seriously Ill, Had 30% Chance of Death"
He was seen highly emotional on the teaser of actress Samantha's newly-launched talk show Sam Jam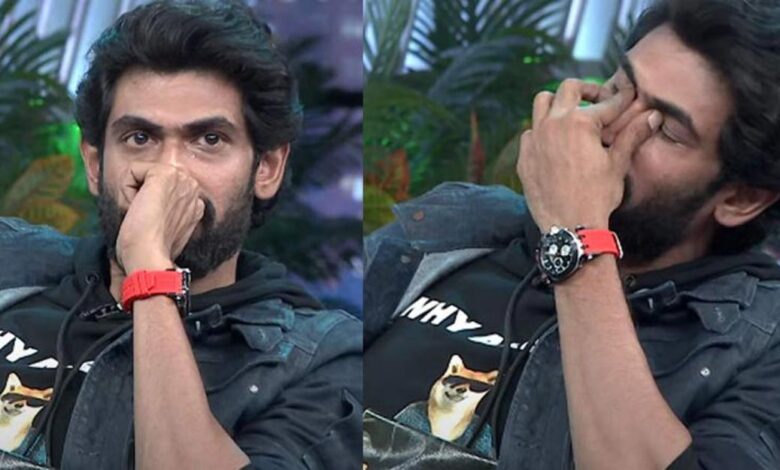 Earlier, there were rumours about Rana Daggubati's health condition being weak.
Rana Daggubati on Samantha's Sam Jam
Baahubali fame, actor Rana Dagguabati, was recently seen opening up about his health and fate of having to lead a life with severe health complications. Since his childhood, he was often troubled with ailments.
Rana Daggubati participated in Sam Jam along with director Nag Ashwin. Sam Jam is a newly-launched talk show hosted by actress Samantha Akkineni. It is being telecasted via Aha channel platform.
The full episode would be aired on 27 November 2020.
Rana Daggubati's Words
The show's second episode teaser showed glimpses of him opening up. After the cheers that followed his introduction onto the stage, the next sequence showed Samantha hinting that she had come to know of a critical piece of information about his past.
To this, the teaser shows Rana replying:
"When life was on a fast forward, there was suddenly a pause button. There was BP, calcification around the heart and you have failed kidneys… It could have been a 70% chance of stroke or haemorrhage and 30% chance of death straight."
Soon, Rana broke down and became emotional. Samantha lifted his spirits up by hailing him as a superhero and said:
"Though people were crumbling around you, you were like a rock. I have seen it in front of my eyes and that's why he is a superhero to me."
Watch Teaser Here
Or do see: https://www.youtube.com/watch?v=oUtn233PPOk.
Personal Life
Earlier this year, Rana Daggubati got married to Miheeka Bajaj. There were rumours which claimed that he was in the United States for a kidney transplant by July. However, he discarded the reports and speculations about his health.
On Instagram, he went live to interact with his fans and said that he was in the US for a few weeks, researching as part of his next project Hiranyakashipu.
In his Twitter handle, he reacted on the same and said:
"Hearing lots of strange things about my health. I'm fine guys. Just some BP-based issues that I'm addressing. Will be fixed and sorted soon. Thanks for the concern and love but don't speculate. It's my health not yours."