Entertainment
Rise of the Ronin should be a commercial success and a hit. The Japanese reveal the first details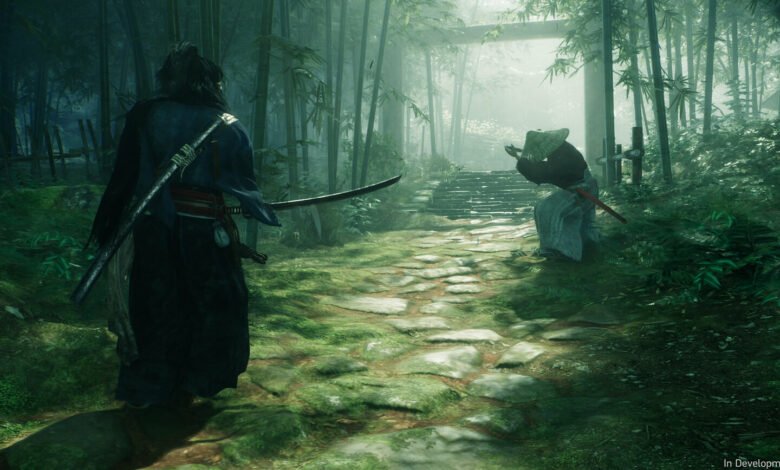 During State of Play, Sony released the first trailer for Rise of the Ronin, and Fumihiko Yasuda shared a number of details about the new IP. The PlayStation maker has been backing the project for years, making the position exclusively aimed at the PS5.
Fumihiko Yasuda on the PlayStation Blog highlighted the extremely important aspect of Rise of the Ronin's exclusivity – Sony has been supporting developers for seven years now, which makes it clear to Xbox enthusiasts that they shouldn't expect a story debut at XSX|S. The director and president of Team Ninja thanked the Japanese company for its substantial help "for so many years."
Rise of the Ronin is an open-world RPG set in a time of great change in Japan. The action takes place at the end of the 300-year Edo period (late 19th century), commonly known as "Bakumatsu". The Land of the Rising Sun is facing "repressive rulers and deadly diseases," Western influence is growing in importance, and a civil war between the Tokugawa shogunate and anti-shogunate factions continues.
"In this time of chaos, you play as Ronin, a warrior with no ties to any lord and able to make his own choices. Rise of the Ronin is a new Team Ninja experience that will immerse you in a world inspired by history, combining familiar katana combat and the like with new firearms that reflect the period's unique personality."
Rise of the Ronin will have a "higher level" than previous Team Ninja games as the developers develop gameplay with full attention to the story. – the authors want to use their skills, experience and knowledge to "accurately depict the most critical revolution in Japanese history, including the darkest and ugliest chapters that many avoid." The studio focuses on action, a strong story and the power of choice – most likely we will have a chance to make meaningful decisions.
The CEO confirmed that this is "the most ambitious and challenging project for Team Ninja". Takashi Mochizuki from Bloomberga gave an interesting message regarding the plans of the team – the Japanese intend to sell more than 5 million copies of the game. The production promises to be a hit and is "one of the important strategic pillars of the company's medium-term development strategy."
Rise of the Ronin will debut in 2024.