Sports
Ritwika Sree: 9 year old record breaker!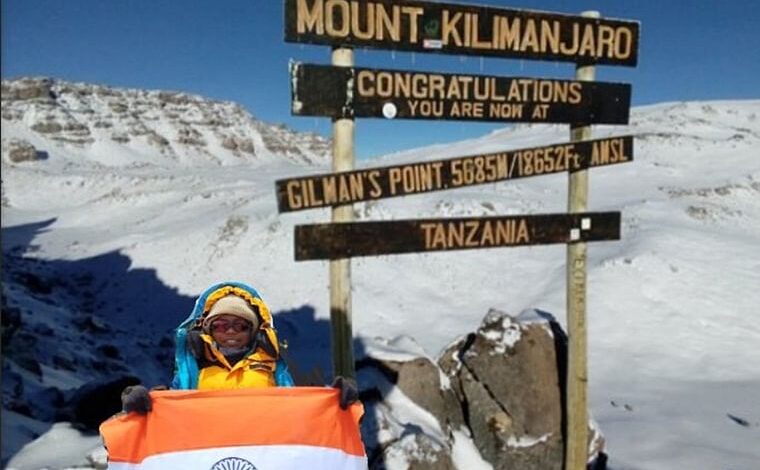 Ritwika Sree: 9 year old record breaker!
Ritwika Sree: 9 year old record breaker! During the pandemic we saw many people take up interesting hobbies, while some would learn a new language, some would bake, some learn to play an instrument. However, an interesting new trend has sparked up where people would also plan out new vacations, bored from the entrapment of the lockdown. Similarly, a trip more of an aim to set a new world record than a vacation.
The nine-year-old Ritwika Sree from a rural space of Andhra Pradesh went ahead a decided her plans during the pandemic would be to make a mark. She climbed the Mount Kilimanjaro and set herself as the second youngest person in the world to climb the mountain, while being the first youngest Asian to scale the Mount Kilimanjaro.
Ritwika Sree: 9 year old record breaker!
This mountain has been known to be a dormant volcano and is located in Tanzania, Africa. This is considered the highest mountain in African continent and the highest single free-standing mountain in the world: 5,895 meters above sea level and about 4,900 meters above its plateau . Ritwika started her journey to conquer the heights of Kilimanjaro on the 16th of January, 2021. While, this achievement is one of the proudest moments for her and our nation, she has also succeeded to climb Gilman's point at 5,681 meters above sea level.
She was praised and congratulated by the Collector and District Magistrate of Anantapur, Mr. Gandham Chandrudu, via twitter for inspiring many during these trying times. He goes on to appreciate her efforts and wishes that she continues to influence people.
Ritwika Sree: 9 year old record breaker!
No wonder this girl is a motivation to all of us, her father who is a cricket coach and sports coordinator has invested in her great efforts, it is know that she was trained at the Rock Climbing School at Bhongir, Telangana. She has received level two training in Ladakh, which makes her brilliance known to the world. Words cannot describe the delight to see a young lady achieve something so brilliant at such an early age.