Politics
Rohtang tunnel ready for inauguration in two weeks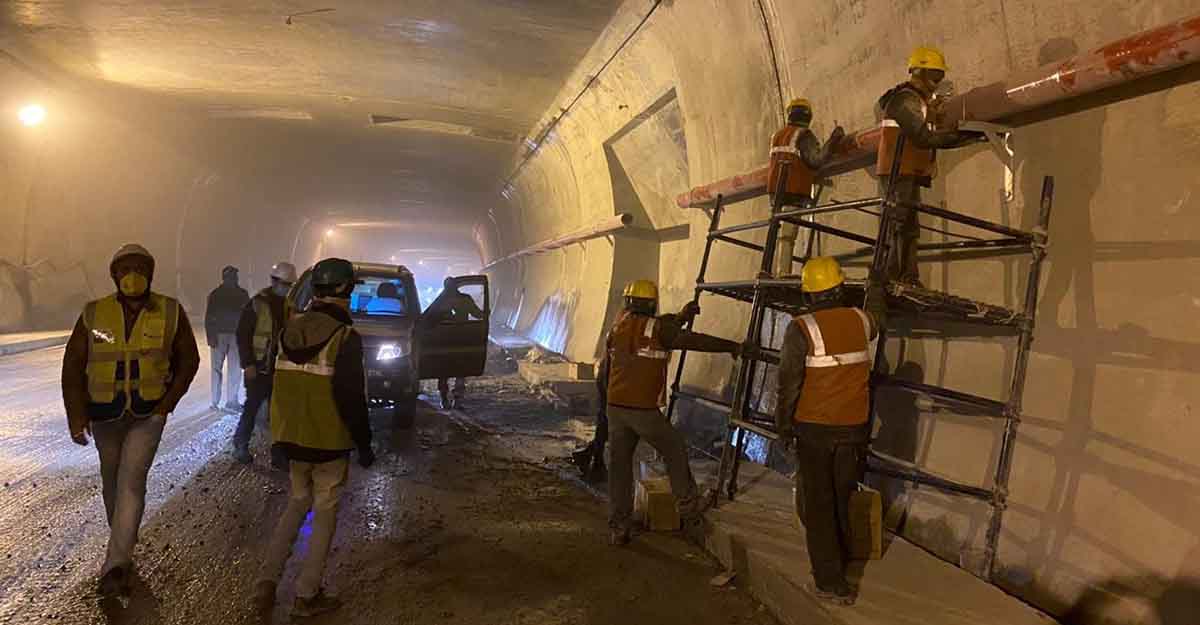 The Rohtang Tunnel which will connect Manali to Lahaul and Spiti valley is being constructed in Pir Panjal ranges of Himachal Pradesh. The strategic all-weather Atal Rohtang Tunnel has been finally completed and will also be ready for inauguration within two weeks. The tunnel will be inaugurated by the Prime Minister of India, Shri Narendra Modi in September. 
The strategic tunnel will play a major role in providing connectivity to the remote areas at the border of Himachal Pradesh and Ladakh in all weather conditions. Earlier these areas remained cut off from the rest of the country during the winter season for about six months. The tunnel will also play a significant role from Military logistics point of view, providing better connectivity to the armed force deployed in Ladakh and other remote areas. 
The decision of building this tunnel was taken by our Former Prime Minister Atal Bihari Vajpayee back in 2000. A contract was given to Strabag-Afcons Joint Venture (SAJV) on September 24,2009 for the construction of the tunnel. The tunnel however went through tough challenges due to its geographical location. Its cost ranged from 1,500 crore to 2,500 crore. 
The tunnel being 8.8-kilometre long becomes the world's longest tunnel which is above an altitude of 3,000 metres.