Entertainment
Sahar Tabar, 'Zombie Angelina Jolie', Sentenced to 10 Years in Jail in Iran
She has been jailed for "Encouraging moral and social corruption among youth"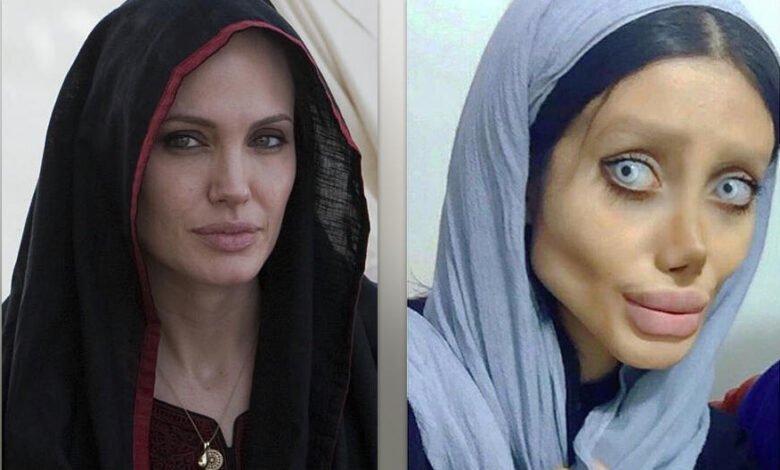 Sahar Tabar had posted several distorted images of her on Instagram that resembled Hollywood actress Angelina Jolie.
'Zombie Angelina Jolie' Sahar Tabar in Jail
Instagram star Sahar Tabar, who made headlines for her resemblance to Angelina Jolie, has been jailed for 10 years. Earlier, she was arrested over her social media activities. She is 19 years old and her real name is Fatemeh Khishvand. Her lawyers have confirmed the same.
The charges against Tabar include blasphemy, inciting violence, gaining income through inappropriate means, encouraging youths to corruption and disrespect for the Islamic Republic.
She is hoping for a pardon, with her lawyers hinting at the associated psychological processes of the age in which offences were said to have been committed. Reports also mention medical records that confirm Sahar having 'mental illnesses' and 'history of visits to psychiatric hospitals'.
Sahar Tabar as 'Zombie Angelina Jolie'
Sahar Tabar shot to fame after posting a series of images on Instagram, altering her face through cosmetic/plastic surgeries which resembled a spooky version of Angelina Jolie.
Rumours were out that Sahar Tabar underwent 50 plastic surgeries to look like Jolie. However, it was evident that most of the pictures in her posts were heavily edited.
The pictures went viral and gained worldwide fame for her. However, her act got her arrested and detained in October 2019. At first she was charged with "Cultural crimes and Social/Moral Corruption".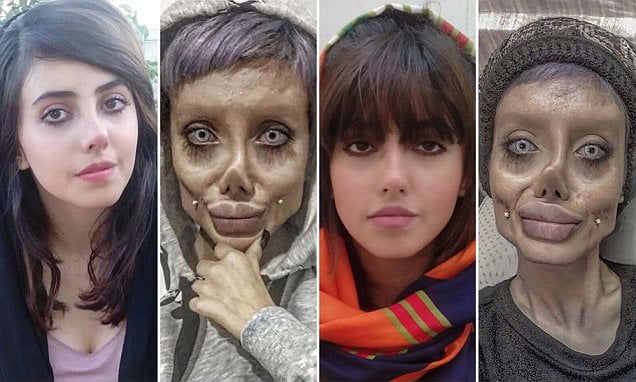 Sahar Tabar's words on Interviews
As and when she rose to fame, Tabar said that she considered her appearance as an "art" and also as a way of "self-expression". She considered herself to be one of Angelina Jolie's biggest fans. According to her, this made her do "anything" to look like her.
Earlier, Tabar had called on Jolie to campaign for her photo releases. She then said:
"The Islamic Republic has a history of tormenting women. We need to be united against this gender apartheid."
She had also given an interview to Russian website Sputnik in 2017. During the interview, she denied that she had undergone plastic surgery to alter her appearance. She told the website:
"Every time I publish a photo, I paint my face in an increasingly funny way. It is a way of expressing yourself, a kind of art. My fans know that this is not my real face."