Entertainment
Saint Nicholas Day 2020: Feast, history, tradition, and everything you need to know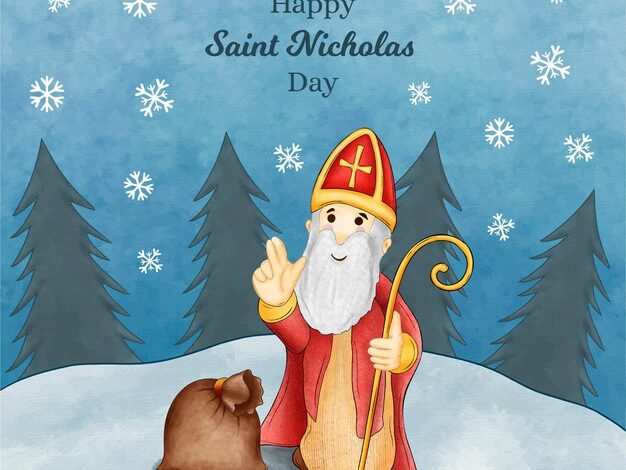 Saint Nicholas Day
St. Nicholas Day is celebrated
on December 6th. A day observed for Saint Nicholas. He is also known as an ancient Santa Claus. He belonged to the third century who
was known
for his generosity. He donated everything he had to the ones in need.
Saint Nicholas Day History
An epitome for Mother Theresa, he too dedicated his entire life to the suffering and needy. Saint Nicholas Day
is celebrated
on December 6th. The day
was chosen
to mark his death anniversary.
Saint Nicholas shoes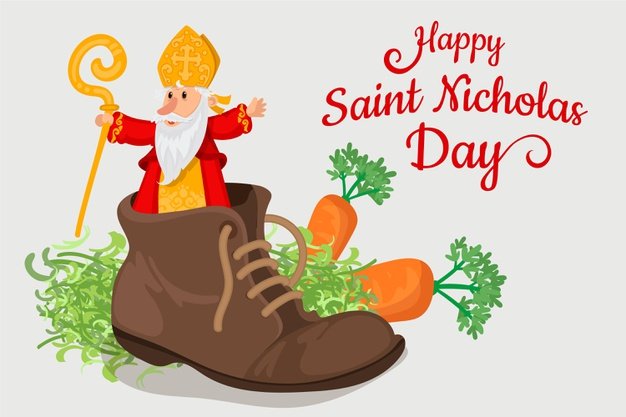 The tradition has it that children would leave letters for Saint Nicholas. And the next morning, they would find small presents. Which would be under their pillows, shoes, and stockings.
During this century. The daughter's chances of marriage depended on the massiveness of the dowry. This was not affordable for all fathers. And Saint Nicholas would come in to play by paying marriage dowries with gold.
Saint Nicholas Day is not to
be confused
with Christmas. Although the similarities are uncanny.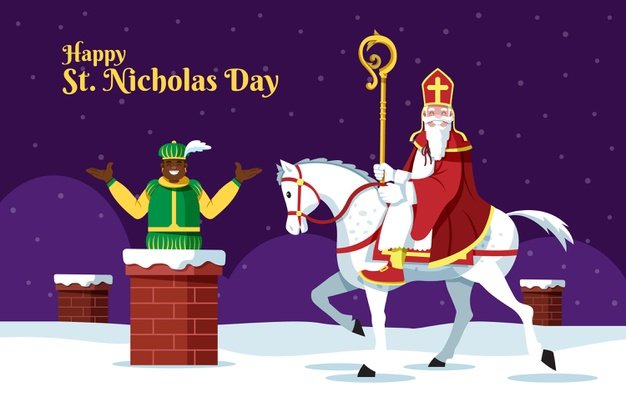 Saint Nicholas tradition
It
was believed
that St. Nicholas possessed healing powers. That formed in his grave called the Manna of Saint Nicholas. December 6th is also known as The Feast of Saint Nicholas.
A guide to celebrating Saint Nicholas Day.
The tradition of celebrating Saint Nicholas Day differs from country to country. But here are some common ways one can celebrate Saint Nicholas Day.
Saint Nicholas Feast
Comin to the St. Nicholas Feast. Saint Nicholas Day is also known as the Feast of St. Nicholas. A feat with the family and friends on December 6th is an ideal way to celebrate St. Nicholas Day.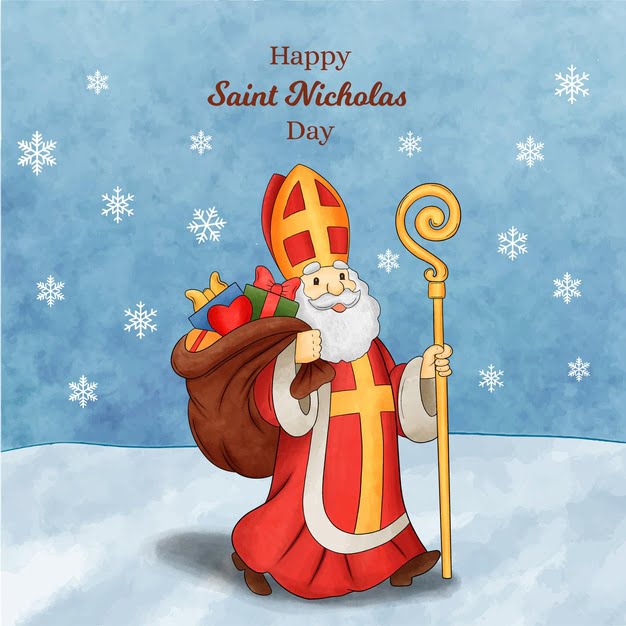 Bring out the generous side in you. Since Saint Nicholas
is known
for helping the needy. Helping the needy is yet another way to celebrate Saint Nicholas Day.
Clean your shoes so Saint Nicholas can fill them with small presents. keep the Saint Nicholas shoes at the fireplace for Saint Nicholas Day.