Technology
Sound Bars: Clutter-Free Home Theatre
An acoustic masterpiece revolutionizing home audio system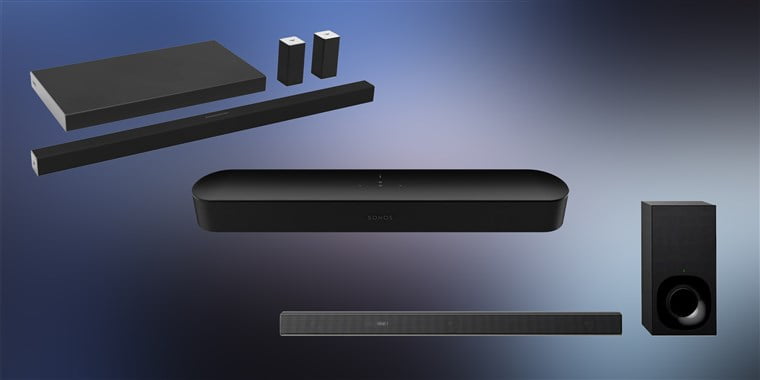 Sound Bars: Clutter-Free Home Theatre
Sound Bars are pieces of acoustic innovation that have revolutionized conventional Home Theatre Systems.
Sound Bars
Sound Bars are considered to be the latest innovations in home audio systems. Technically, a sound bar is a long piece of speaker unit with multiple speaker drivers that work in harmony to create a faux surround sound effect. An ideal setup would have left, center and right channel speakers along with a stand-alone subwoofer to enhance the bass. Tweeter support could also be provided to amplify the high frequency audio notes.
Clutter-Free Setup
One of the major advantages of a general sound bar is its clutter-free use of wires. A maximum of only three wires are required. However, the hybrid models with 5.1 channel rear satellites speakers might require additional wiring, which in general terms, could not be called a usual sound bar. The bar tries to make use of the room's wall to send audio signals onto, that bounce back to create a faux surround sound experience.
Indian Market
The Home Theatre market in India isn't as versatile as the foreign market. The budget that one could allocate for a home audio system is the main reason for the same. Yet, the storming in of bezel-less and slim LED TVs have forced a compromise on audio quality as speakers could not be made big. Thus, the market for home audio systems has skyrocketed over the past few years.
Budget Soundbars
The Indian Market has begun to accommodate budget sound bars at around a price range of Rs.3000 to Rs.11,000. While brands like Sony, Philips, Samsung, JBL have started to bring in products within this price range (although their price to specification ratio is low), emerging brands like BoAt, Zebronics, MarQ, Creative, etc. have created a revolution in terms of affordable sound bar systems. Few of their models even support Dolby Digital Plus decoding at prices as low as Rs.7000.
Are They Worth?
A comparison between a typical 5.1 home theatre system and a soundbar with subwoofer setup cannot be called for a sure shot winner. While one provides true surround experience at a higher cost and array of wires, the other affords faux surround experience with clutter-free setup. The decision is to be made while keeping in mind the type and size of the room in which it has to be placed, wiring provisions and budget. However, if asked whether sound bars prove worthy for the price being spent, the answer would be a definite yes.
Sound Bars to look out for
Mega Sales on Amazon (Great Indian Festival) and Flipkart (Big Billion Days), that happen once every year, are excellent times for potential buyers to scout for Sound Bars. Amazing deals will be provided for speakers as well as sound bars, especially in the low-budget range. Check for reviews from previous buyers as well as video reviews on YouTube before deciding on a sound bar. I currently use the Zebronics Zeb-Juke Bar 9000 Pro Dolby sound bar, which has Dolby Digital Plus decoding and I am completely satisfied with the sound experience for the price.
Recommended Models
Price Range Rs.3000 – 6000
       

FitSpark Solo S8

       

Zebronics Zeb-Juke Bar 4000

       

Mi Soundbar

       

Cloudwalker Burst I2000

       

BoAt Aavante Bar 1550

       

JBL Bar Studio 2.0
Price Range Rs.6000 to 10,000 with Dolby
       

Zebronics Zeb-Juke Bar 9000 Pro Dolby (Dolby Digital Plus)

       

Samsung HW-T42E Dolby Digital

       

BoAt Aavante Bar 1700D – Dolby

       

JBL Movie Bar 80 Dolby Digital

        JBL Movie Bar 1000 Dolby Digital