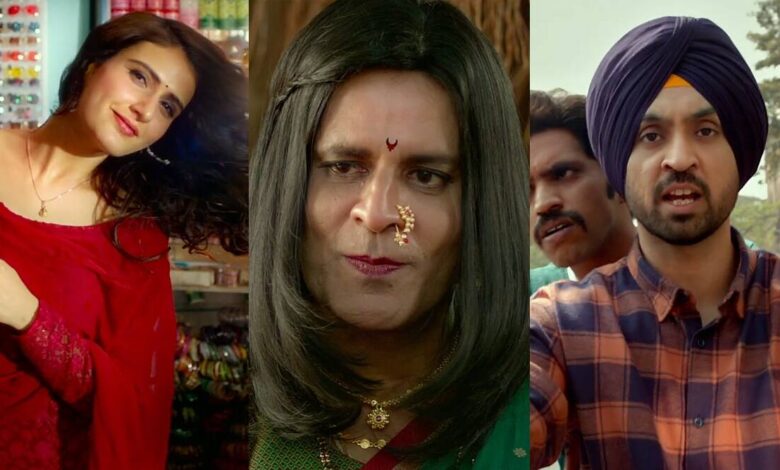 Suraj pe Mangal Bhari trailer
Suraj pe Mangal Bhari trailer is officially out on the YouTube channel of Zee Studio.

Suraj pe Mangal Bhari trailer reaction
The trailer of the movie is way too hilarious. The storyline seems a little off at first but later gets interesting. We are eagerly waiting for the movie to be released.
Suraj pe Mangal Bhari movie will be released this Diwali. Diljit Dosanjh, Manoj Bajpayee, and Fatima Sheikh can be seen as the lead cast in the trailer.
Directed by Abhishek Sharma
Story – Shokhi Banerjee
Screen play & Dialogues – Rohan Shankar
Solo Music Composer – Javed Mohsin
Director of Photography – Anshuman Mahaley
Editor – Rameshwar Bhagat
Lyrics – Danish Sabri, Kunaal Vermaa, Akshay Shinde, Mellow D
Executive Producer – Gaurav Gupte
Production Designer – Rajat Poddar
Sound Designer – Manas Choudhary
Choreography – Vijay Ganguly
Action Director – Vikram Singh Dahiya
Costume Designer – Jia Bhagia & Mallika Chauhan
Casting Director – Shruti Mahajan
Background Score & Title Song – Kingshuk Chakravarty
DI – Prime Focus Ltd.
Creative Producer – Abhishek Vyas
Music on Zee Music