Entertainment
Temple Kissing Scenes in Netflix: MP Police Registers FIR
The scenes were part of Netflix's new web series titled A Suitable Boy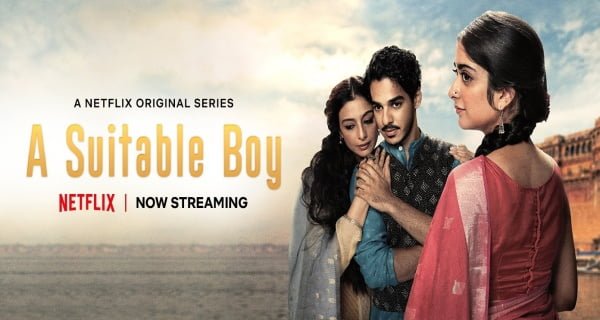 The FIR against Netflix has been filed on grounds of 'hurting the religious sentiments of a community.'
FIR against Netflix
Two officials of Netflix are to face an FIR, filed on Monday (23 November 2020), alleged for shooting kissing scenes at a temple in Maheshwar Ghat. The FIR was registered under a police station in Rewa, Madhya Pradesh.
The scenes were part of the latest web series A Suitable Boy. The two officials are Monika Shergill (vice-president – content) and Ambika Khurana (director – public policies).
Allegation
Bharatiya Janata Yuva Morcha (BJYM) National Secretary Gaurav Tiwari filed a complaint with Rewa SP on Sunday (22 November 2020) regarding the issue. He stated:
"Kissing scenes (filmed) inside a temple of Lord Maheshwar (a historic town located on the banks of Narmada in Madhya Pradesh) have hurt the sentiments of Hindus. This is also encouraging 'love jihad'."
In his complaint application, he has accused Monika Shergill and Ambika Khurana.
He demands an apology from Netflix and makers of the series along with the removal of objectionable scenes.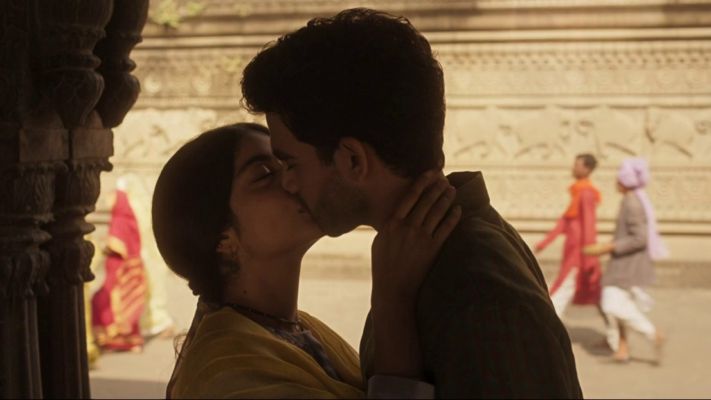 MP Home Minister's Words
Madhya Pradesh Home Minister Narottam Mishra released a statement on Monday which read:
"It has been found during investigation that A Suitable Boy hurts religious sentiments of a community. So, an FIR will be registered under IPC section 295A against office-bearers Monika Shergill and Ambika Khurana."
Earlier, he had said on Sunday that:
"A Suitable Boy, being screened on an OTT platform, shows a man kissing a girl inside a temple while bhajans play in the background. There are two-three such scenes. I find it objectionable. I feel it hurts sentiments."
He then ordered officials to examine the 'intent' of the series and what action can be taken against its director and producer.
IPC Section 295A
IPC Section 295A carries up to three years' imprisonment for "deliberate and malicious acts, intended to outrage religious feelings of any class by insulting its religion or religious beliefs".
It's a cognizable, non-bailable offence, which means police can arrest without a warrant.
What Next?
Rakesh Kumar Singh, Rewa superintendent of police said that the FIR has been registered and further investigation is being carried out.
A Suitable Boy
A Suitable Boy is a six-part series, directed by renowned filmmaker Mira Nair. She is well known for critically-acclaimed films such as Salaam Bombay, Monsoon Wedding and The Namesake. Do See: A Suitable Boy Netflix full movie.
Watch series here: https://www.netflix.com/in/title/81308413.