Entertainment
Teri Load Ve Singga Ft Urvashi Rautela full video song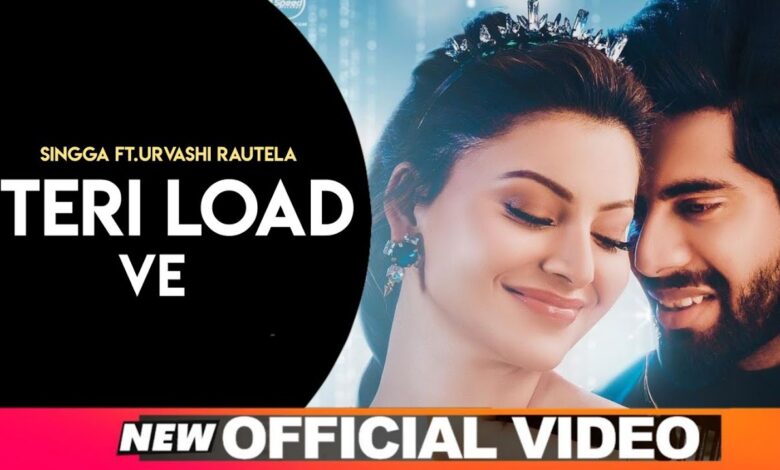 Teri Load Ve Singga
Teri Load Ve Singga Ft Urvashi Rautela's full video song will be releasing soon. Teri Load Ve song by Singga will be released on the YouTube channel of Speed Records. Speed Records released the teaser of the song stating that the song will be releasing soon.
Teri Load Ve (Teaser) | Singga Ft Urvashi Rautela | Ellde Fazilka | Tipu Sultan | New Teasers 2020
Song: Teri Load Ve
Singer: Singga
Featuring: Urvashi Rautela
Music / Lyrics: Ellde Fazilka
Composer: Tipu Sultan
Director: Dilsher Singh & Khushpal Singh
Poster: AJ Art's
Label: Speed Records
The song is featuring Singga and Urvashi Rautela. Singga is a very popular singer who has given many hit tracks like, shadow, sheh, photo, and many more. Whereas Urvashi Rautela is a famous Indian actress and model. Urvashi has done many movies and music videos.
She has been a part of Hate Story IV, Sanam Re, Honey Singh's gal ban gayi, and love dose song. Not only this but Urvashi Rautela has also won many beauty pageants. She also won the title of Ms. Universe.
Speed Records recently released the teaser of Amrit Mann's latest song, "All Bamb". The teaser of the song All Bamb by Amrit Mann was released on the YouTube channel of Speed Records on November 18.