Politics
What happens when Farmers fight for their rights? The effect of Farmers Bill!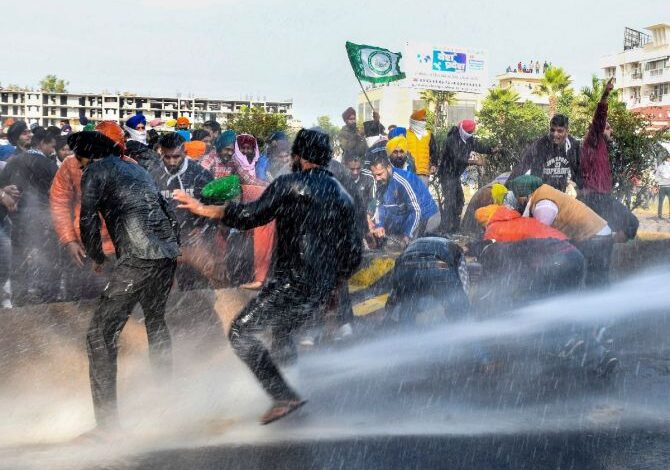 Farmers Bill
Farmers Bill! What is Farmers Bill? Why are Farmers in Punjab protesting against Farmers Bill? Is Farmers Bill good or bad? What are the advantages and disadvantages of the Farmers Bill? Well, many of you are still confused regarding these questions. So here is a simple explanation which will answer all your doubts.
What is Farmers Bill?
There are 3 Farmers Bills,
1. The Farmers (Empowerment & Protection) Agreement of Price Assurance and Farm Services Bills
2. The Essential Commodities Act (Amendment)
3. Farmer's Produce Trade and Commerce (Promotion and Facilitation) Bill
To speak of in a Laymen language this Bill gives the power to the farmers to trade with big companies directly without any mediator. And the price will be decided before the growth of the crops which will be non-negotiable after production. And the PM believes that it is in the favour of the farmers.
Why are Farmers Protesting?
The farmers are protesting because according to them this bill is definitely a life-changer for them but not in a positive direction. Farmers stated that it is not in their favor, instead, this Farmers Bill favors the corporate companies.
What happened during the protest?
During the protest earlier, Farmers got on the roads. The roads and railways were blocked by the farmers. But then they had to take a step back due to the increase in the spread of Covid-19. But today on November 26, 2020, all the Farmers decided to go to Delhi for their protest. As no one was paying attention to their demands and pleads.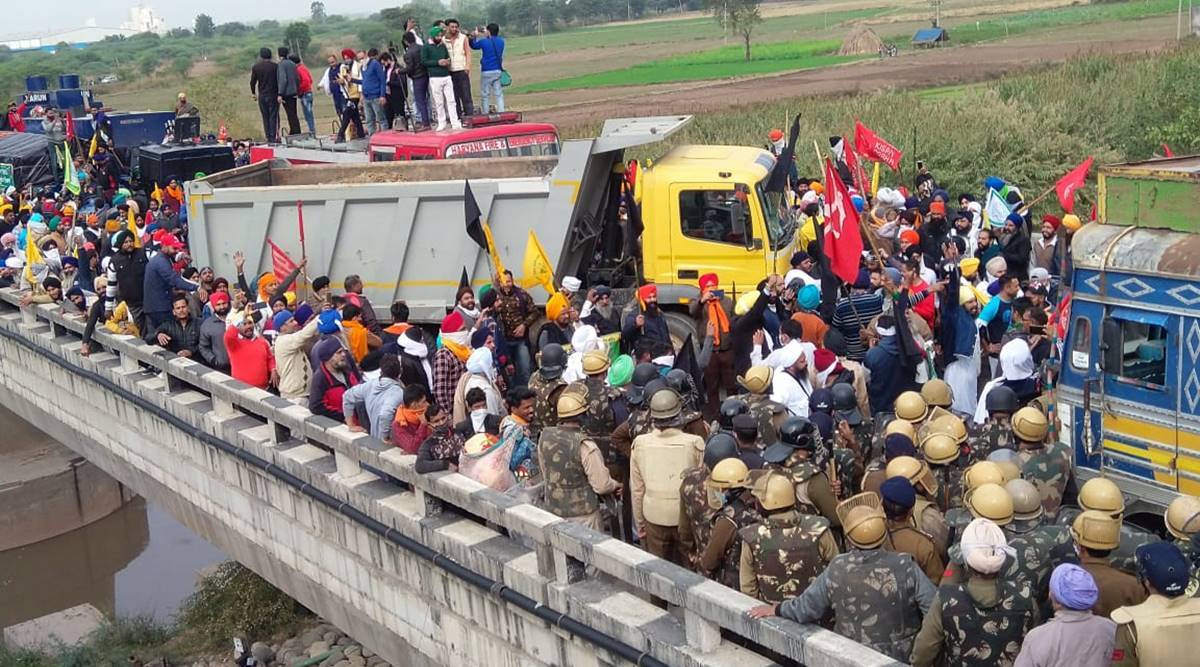 As the Farmers were going to Delhi, they were stopped by Haryana Police. They didn't stop and tried to fight back. So in order to stop them, Haryana Police started splashing water on them through a pipe at a freezing temperature of 13 degrees celsius. The Farmers still didn't give up and tried to move further by using tent materials to cover and protect themselves.
When the Haryana Police was using sticks to make the Farmers step back, one of the Farmers fought back and grabbed one Police Officer and threw him away. The clip of that particular incident went viral all over social media. And one of the New channels even associated it with Khalistaan. The News channel also claimed that all this protest against the Farmers Bill is associated with Khaalistaan.
This is happening while the poor Farmers are trying to fight for their rights and livelihood. They need our support and we should stand with them. Many of the leaders have even filed a resignation in order to protest against this Farmers Bill.