Politics
Thunberg's Stance After Police Files Case!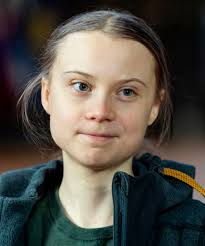 Thunberg's Stance After Police Files Case!
Thunberg's Stance After Police Files Case! The farmer's protest has been nothing but the center of attention for social media and news headlines for the past few days. It has reached a certain stand where the protest has gone beyond the nation and we see celebrities and activists from different parts of the world coming forward and showing their interests in spreading awareness via Twitter regarding the situations of the farmers.
One such case would be that of Greta Thunberg, her controversial tweet on a "toolkit" aimed to support the farmer protests. However, it was quoted in a case filed today by the Delhi Police that includes alleges over an overseas "conspiracy" and a shot to "promote enmity between groups".
Nevertheless, the young climate activist was not deterred by the act, she further goes on to tweet that she continues to #standwiththefarmers and "no amount of threat" would cause her to move from her words.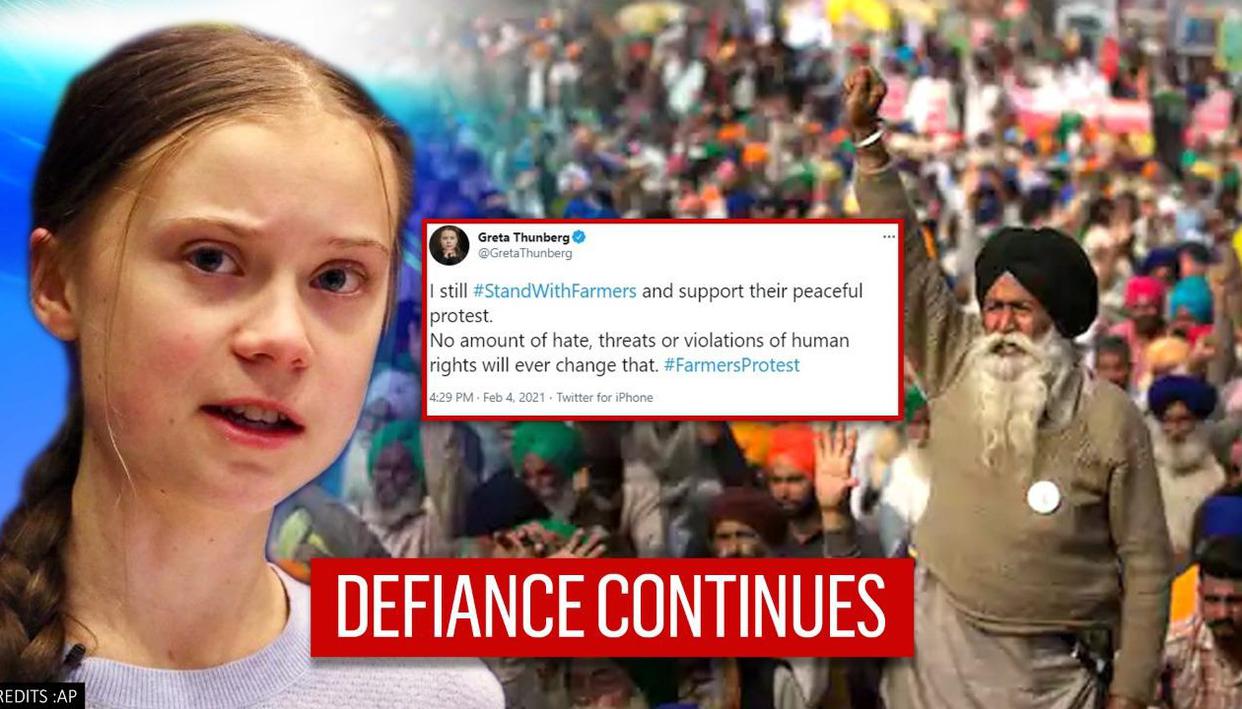 Thunberg's Stance After Police Files Case!
She was one of the many who have been tweeting about this dispute near Delhi, this has managed to draw international attention to the farmer's agitation over the past few days. This campaign has started late last November and has been going strong to reach the goal it aims for. Furthermore, we do not see the Delhi police staying put with this upheaval going on, the cyber cell unit is working on multitudes but the subject of the FIR refers to Greta Thunberg's tweet this morning on a "toolkit" guiding people on how to support the farmers' protests.
The Delhi Police claims that some elements wanted to take advantage of the farmer's protest and specified that a particular account uploaded a "toolkit" which was authored by a unit known as the "Poetic Justice Foundation" that was a "Khalistani organization".
With this understanding (of the toolkit), the cops have filed a case for creating "disaffection against the government of India (sedition) and disharmony between groups on religious, social and cultural grounds, and criminal conspiracy to give shape to this," said Praveer Ranjan, Special Commissioner of Police.
Thunberg's Stance After Police Files Case!
However, the bold Greta stands firm on her call as she tweets in support of the farmers. The 18-year-old tweeted on Tuesday right after the sensational pop star Rihanna uploaded a comment sharing the CNN story. Her brave stance for this revolt does not stop her even after the report against her. She claims that threats shall not faze her.
While the government lashes back with a retort of urging people to ascertain the facts of the matter before charging and commenting on the issue.