Business
Time tracking: what this solution means for employees – Economics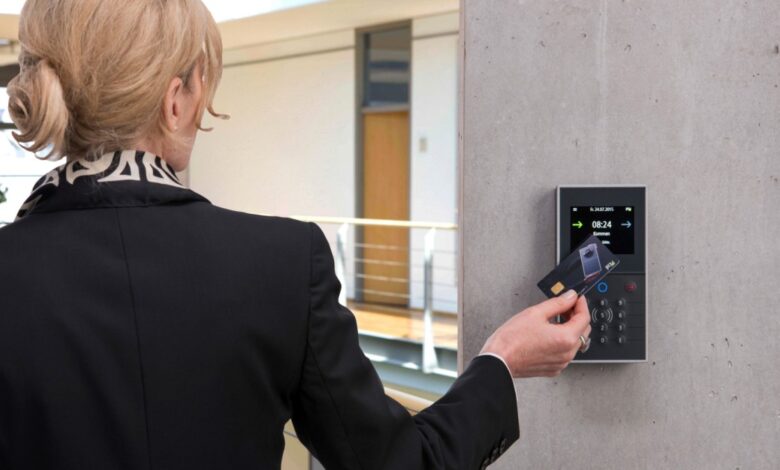 The name Inken Gallner is little known to the general public. This is likely to be the case in the future as not everyone follows the labor law debate in Germany. And yet Gallner has now made a decision with far-reaching implications that could affect nearly all of Germany's 41 million workers.
Gallner, a lawyer and committed European, has been President of the Federal Labor Court (BAG) since the beginning of the year. On Tuesday afternoon, she announced a decision in principle, the main phrase of which reads: "The employer (…) is obliged to introduce a system by which it will be possible to record the hours worked by employees." This decision was unexpected, since the specific procedure actually concerned the powers of works councils.
This decision surprised almost everyone: labor lawyers, employers and workers, and especially the federal government. To put it simply, Gallner only accepted what the European Court of Justice had already decided in May 2019: Member States should oblige employers to create an "objective, reliable and accessible" time tracking system. This is the only way to exercise the rights from the EU Working Time Directive, i.e. maximum weekly working hours and rest periods.
Today in Germany there is no mandatory recording of working hours, only overtime and work on Sundays and public holidays should be documented. That is why the federal government had to quickly implement the demands of Europe. But she was in no hurry. The coalition agreement only says that "the need for adjustment" will be considered. The move by Minister of Labor Hubertus Hail (SPD), which, however, applied only to selected sectors, failed due to the resistance of the FDP.
Now many questions are open. While the Federal Labor Court has emphasized the obligation to keep track of hours, employers are unlikely to be able to avoid it because of its authority as the highest instance of labor courts. However, there are no laws that precisely regulate what this obligation should look like. The question, for example, is how employees should document their working time. Electronic? With pen and paper? And when does work time actually start – maybe when you turn on your work laptop and log in? It is also open how the record will be controlled and what sanctions are provided in case of violations. Legal scholar Frank Bayreuther of the University of Passau told SZ that he did not believe that the labor protection authorities could act on the BAG's decision. "The legislature would have to fine-tune that."
Not all employees need to be happy
Irritation among employers is as great as uncertainty. "This means that employees and companies are overwhelmed without legal requirements," says Steffen Kampeter, CEO of the employers' association BDA. The decision was "ill-conceived". In trade union circles, he is seen in a much more positive light. "This statement is long overdue," says Anja Piel, vice president of the German Trade Union Confederation. "Employee hours are getting longer and longer and overtime has remained at an alarmingly high level for years." Verdi also appreciates this decision.
However, not all employees need to be happy: in the creative industries, for example, many people work flexible hours, sometimes twelve hours one day and four the next. If mandatory time tracking were introduced for all employees without exception, then such trust-based working time models could hardly be supported, since they would violate the maximum limits. Now the Federal Ministry of Labor is called upon to clarify. The spokeswoman said that the relevant bill is already under development.