Education
World Braille Day 2021 theme, history, and significance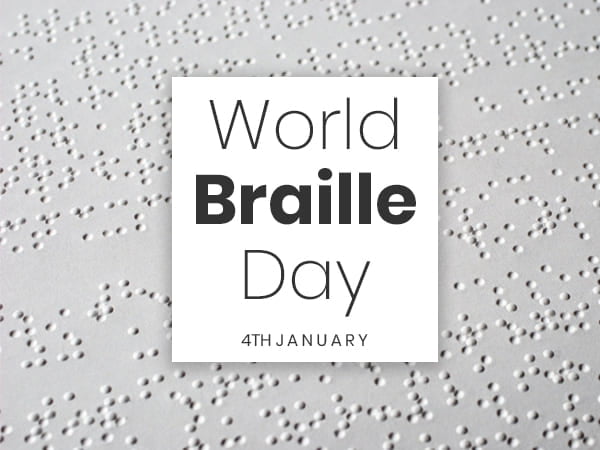 World Braille Day
World Braille Day is celebrated since 2019, is observed to raise awareness of the importance of Braille as a means of communication in the full consideration of the human rights of blind and partially sighted people.
World Braille Day is observed on January 4 every year to commemorate the birth of Louis Braille, the inventor of the Braille language. Braille, who was born on this day in 1809 in France. He is credited with the invention of a writing and reading system for the visually impaired.
World Braille Day 2021
The first World Braille Day was celebrated on January 4 in 2019 after it got approval from the United Nations General Assembly (UNGA) via a proclamation in November 2018.
Braille is a touch-sensitive system of alphabetic and numerical symbols using six dots to represent each letter and number, musical, mathematical, and scientific symbols. Braille is coined after its inventor in 19th century France, Louis Braille, and is used by visually impaired people to read the books and periodicals which are in printed form.
Braille is essential for education, freedom of expression, and inclusivity as recognized in article 2 of the Convention on the Rights of Persons with Disabilities.
Braile English Alphabets
Louis Braille was born in 1806 in France and lost his eyesight at the age of three. He was sent to the Royal Institution for Blind Youth in Paris wherein 1821, he was introduced to a coded system of raised dots to read letters and words – a system used by soldiers to send and receive messages without making a sound.
By 1824, aged 15 years old, Louis began developing his own system that would allow the visually impaired to read and write. He had figured out 63 ways to use a six-dot cell in an area similar to the size of a fingertip. He died in 1852 and two years later the braille became the official communications system for the visually impaired in France.
World Braille Day 2021 theme
Almost 200 years later, Braille is used around the world for reading books and also to make things easier for people with visual impairment. From buttons on lifts to household essentials like shampoo, medicine packets to cash machines – braille is used across society to communicate to those that can read it.
Through the invention of audiobooks and text-to-speech technology built-in smartphones and computers allow the visually impaired to have access to things like websites or texts, without the need for braille.