Trendy Bapu offers its readers and writers globally a platform to share and see all the happenings in modern and day to day life. We try to cover all the latest updates with our diversity in domains including business, technology, health, politics, crime, entertainment and a lot more. Thus providing our users unadulterated, refreshing news.
We publish a wide variety of news across the globe, so that our readers can stay updated and never miss any information of their relevance. No matter what your interest is, be it politics, health and medicine, or technology, we'll provide you with the best and latest information on all domains. 
We connect people globally with the best of the information to keep them updated 24/7. So if you missed any news, you can catch up at our portal. So stay tuned to know the best and latest updates only at Trendy Bapu. 
Meet our team at TrendyBapu – 
Priyanka Sheoran

– Content Writer
Hi, This is Priyanka, a content writer with a knack for creating captivating, on-brand, and stylish content. Creative, driven, and curious copywriter with a strong background in journalism. Hopefully, you will love my work. I'm not active on social media but you can reach me at my email address:
[email protected]
Varsha Rai

– Content Writer (Movies Section)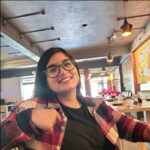 Hi, Varsha here. I am a very passionate writer with a knack for the art of words and I hope to share my stories and information in a way that is meaningful and inspiring. At trendybapu.com, I write mostly on latest and upcoming movies, movie reviews and everything related to movies. Catch up with me on – [email protected]
Ritika Prasher

– Content Writer (TV Shows Section)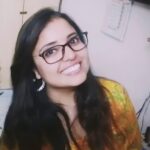 Hey! I'm Ritika. What's going on with TV Shows? I'll tell you. I am a TV show enthusiast that has watched over 500 TV shows and counting. I have the inside scoop on what to watch on Netflix, HBO, Amazon Prime, Hulu and more. Every TV show you want to binge watch, I've seen it. Want to know more about me, send me a mail at : [email protected]
Kaushiki Tripathi – Content Writer (Pop Buzz Section)
Hi, Kaushiki Tripathi here. I'm not just a gossip girl. I also have a degree in journalism and business. I'm here to deliver the latest celebrity news and gossip in one place. I love to keep up with the latest celebrity gossip and celebrity news. Send me an email if you have latest celebrity scoop: [email protected]
If you have any query regarding Site, Advertisement, and any other issue, please feel free to contact at [email protected]