Movies
Alia Bhatt Movie "Gangubai Kathiawadi" Land in Legal Trouble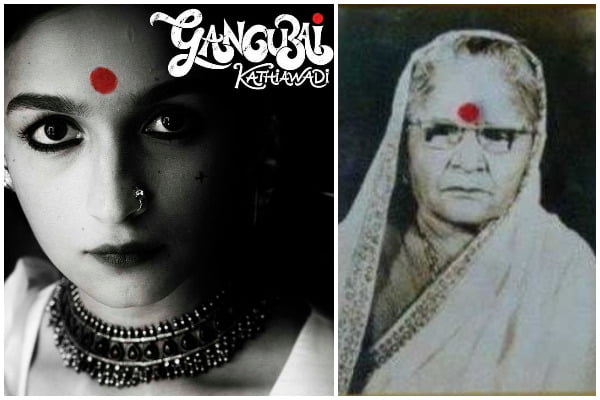 Gangubai Kathiawadi, Sanjay Leela Bhansali's ambitious project and one of Alia Bhatt's most talked-about forthcoming films, is embroiled in legal trouble. The film is based on Hussain Zaidi's book The Mafia Queens of Mumbai. It revolves around the life of Mumbai-based brothel owner Gangubai Kathiawadi. Now, Gangubai's adopted son Babuji Rawji Shah has filed a case against Bhansali, Bhatt, Zaidi, and reporter Jane Borges, who did the original research for Zaidi's book.
74-year-old Shah has specifically conveyed objection towards the book's second part which has details of Gangubai's life. Shah has termed the contents of the book defamation of character and an infringement upon his privacy, self-respect, and liberty.
He has cited defamation, the indecent portrayal of women, and the circulation of obscene material as reasons for filing a criminal case. He alleges that he even suffered a fracture in the leg. Shah further claims that his family and relatives are also being harassed as 'coming from prostitute family'. He also alleges that his family has been subjected to ridicule ever since the first posters of the film released.
Shah has been seeking a permanent restraining order against further printing and distribution of the book. He is also seeking to remove specific chapters and halting the production of the film. The first hearing in the case took place on December 22, and the defendants have been given time till 7 January to respond.
Titled Gangubai Kathiawadi, Gangubai, remembered as The Madam of Kamathipurawas a historical figure who was pushed into prostitution at an early age. She later became a powerful pimp with numerous ferocious gangsters as her client.
Sanjay Leela Bhansali's previous films have been in legal battles and controversies. While Ram-Leela had caused controversy due to its title. During the release of Padmaavat, Deepika Padukone's life was threatened.
Gangubai Kathiawadi marks the first collaboration of Alia Bhatt and Sanjay Leela Bhansali. The film was expected to hit the screens in September this year but got delayed due to the pandemic. Bhansali Productions are yet to release a statement from their side.
Ala Bhatt has resumed filming for the movie after taking a hiatus for personal reasons.