TV Shows
Disney+ will put 11 new episodes online this week, including the hit series 'The Mandalorian'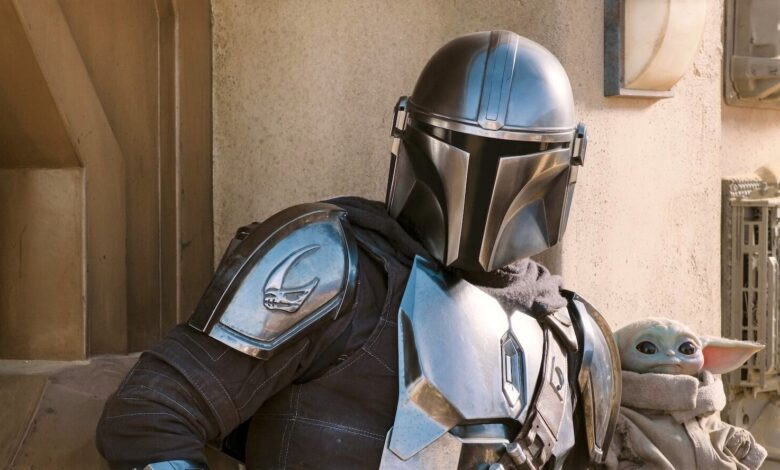 This week Disney + continues with its successes but also adds some new series.
Below is the weekly roundup with the top three series highlighted, including a trailer.
It appears in: March 22
Gender: Action / Adventure / Fantasy
To see in Disney+
Synopsis: In the mandalorian Follow the adventures of a lone bounty hunter in the far reaches of the universe, far from the authority of the New Republic.
It appears in: March 22
Gender: Drama
To see in Disney+
Synopsis: A journalist wants to start over and goes to work in Alaska for the local Anchorage newspaper.
9-1-1 (season 6 – episode 6)
It appears in: March 22
Gender: Crime / Drama / Mystery
To see in Disney+
Synopsis: A look into the lives of first responders on the scene of an accident and the people who find themselves in the most terrifying, shocking and dire situations.
Other new series on Disney+
Below are the other series appearing on Disney+ this week.
March 22: 9-1-1: Lone Star (Season 4 – Episode 4) – Action/Drama/Thriller – A New York firefighter is transferred to Austin, Texas, where he tries to save people's lives while trying to solve his own personal problems.
March 22: call it love (season 1 – episode 9-10) – Drama – This romantic melodrama is about a man and a woman involved in a revenge plot where they forget revenge and embrace pain as they begin to develop sympathy for each other.
March 22: Star Wars: The Bad Batch (Season 2 – Episode 14) – Animation/Adventure/Action – A group of experimental elite clones attempt to navigate the ever-changing universe following the events of the Clone Wars.
March 22: the great north (season 3 – episode 10) – Animation/Comedy – The adventures of a single father and his strange Alaskan family.
March 22: big bet (season 2 – episode 8) – Action/Drama/Crime – A drama about a casino boss who takes big risks to get back in the game.
March 22: My family (Season 1 – Episode 2) – Drama – The perfect life of this seemingly happy man falls apart when his daughter is kidnapped. The man who thought he had it all faces many trials and the complexities of human nature.
March 24th: Up here (Season 1) – Comedy/Musical/Romance – This is the extraordinary story of an ordinary couple who fall in love and discover that the biggest obstacle to shared happiness may be themselves.
March 25th: tokyo avengers (Season 2 – Episode 12) – Animation/Action/Drama – Hanagaki Takemichi realizes at the end of his life that he has had an unsatisfactory life. Suddenly, he wakes up 12 years back in time and tries to prevent all the fateful events that are coming.