Pop Buzz
Harshaali Malhotra: Munni from Bajrangi Bhaijaan stunned everyone with her latest pics!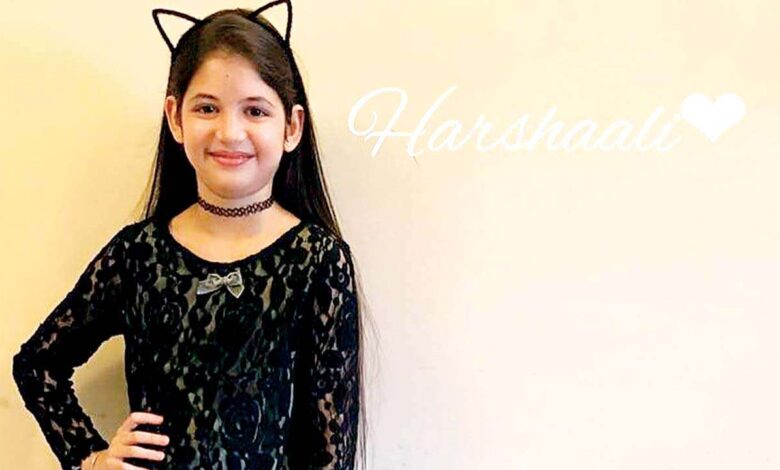 Harshaali Malhotra
Salman khan, our very own favorite, always comes up with the most amazing films without a doubt. His movies also support budding actors and In fact, very often, some very talented little stars too!
One such movie that got stuck right in the hearts was Salman's Bajrangi Bhaijaan! Who doesn't adore the movie? Right message, perfect emotions, beautiful performance, and mesmerizing songs! What is not to love? As everyone was seen appreciating the beautiful storyline, Munni, the little star in the movie was seen getting lots and lots of love.
Her Innocence and baby face was loved the most. Though Salman has starred a lot of young talents in his movies every then and now, this one was a little different. Though she did not speak up much in the movie, her cute little actions did the magic for her, no doubt!
THE DIWALI PICTURE!
Recently Harshali Malhotra shared a picture on Instagram during Diwali. Everyone, literally the entire social media couldn't believe Munni was all grown up now! She looked absolutely stunning and beautiful. But of course, grown-up too!
People were seen commenting " Munni, tu kitni badi hogayi hai yaar!?". Harshali Malhotra surely would have been overwhelmed with all this love and affection that the social media audience showered her with!
"I am happy that my pictures are again trending on social media. Thank you to all my fans that they still love me so much. And yes, I have grown up the way every girl does at this age. Thanks to all the nutrition and the right kind of diet by my mom." Harshaali commented upon asking about the attention that followed up after her recent pictures that went trending!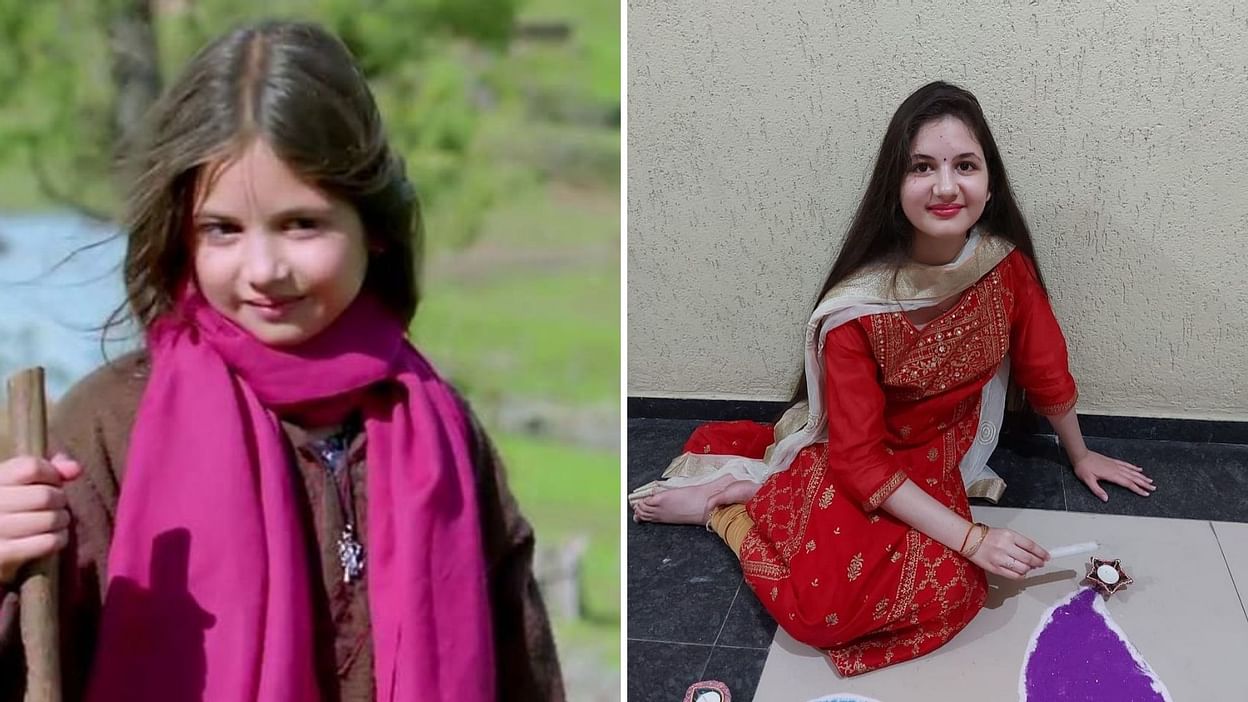 She even commented that she would love to work with Salman again and we're literally so happy to hear that. Can't wait for this adorable duo to get together with yet another movie and spread their magic exactly the same way.
Happy Diwali, everyone! Here's to joyous and wonderful years ahead for us all. Be safe … #festivevibes #diwali #light #diyadecoration #loverangolis." In another photo from Bhai Dooj celebrations, she was seen in a pink salwar kameez. "A very Happy Bhai dooj to the person who annoys me the most yet the one who I love the most….happy Bhai dooj #hardik152004," she wrote as the caption, as she was seen sitting beside a beautifully made rangoli.
All in all, we loved how Harshaali gracefully thanked the audience was loving her exactly the same after all these years and In fact more.