TV Shows
Peter van der Vorst on Matthijs van Nieuwkerk and his RTL flirtation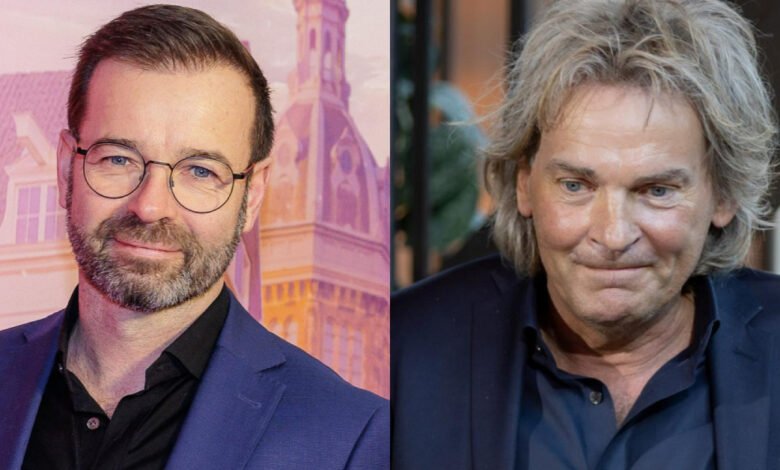 In today's cancel culture, we probably won't see Matthijs van Nieuwkerk on TV for a while. Although Peter van der Vorst recently spoke to the aggressive TV maker about an RTL transfer.
After a scathing article in the Volkskrant It became clear that Matthijs van Nieuwkerk, so charismatic on camera, was misbehaving like a tyrant behind the scenes. His transgressive behavior left a permanent scar on his career and the cancellation of several shows. RTL boss Peter van der Vorst was asked about this this week Veronica's Super Guide.
Peter van der Vorst: "Getting angry is allowed, but with respect"
Peter van der Vorst doesn't think he's ever yelled at anyone in the workplace. The RTL boss always tries to be clear, he says in an interview with Veronica's Super Guide.
"And we are all human beings, you can be mad at me. As long as he acknowledges it and certainly doesn't make it normal," Van der Vorst says in response to Volkskrant's article on abuse in the world goes on. He claimed that presenter Matthijs van Nieuwkerk sometimes lashed out at editors.
"There are people who cover it up by talking about 'playing the Champions League'. Well, I think you do that on the football field," Van der Vorst continues. "We just have a very nice job, where the pressure is sometimes high. But then they can still treat each other with respect."
Van der Vorst also talks about the scandal surrounding him in the same conversation. The Voice of Holland. According to him, there are currently "no new reports" about abuses within RTL that are being investigated. "But that doesn't necessarily mean nothing happened. And just because things seem to be going well now certainly doesn't mean things can't go wrong again. We must continue to pay attention to corporate culture."
RTL in conversation with Matthijs van Nieuwkerk
The interview also discussed Matthijs van Nieuwkerk's flirtation with RTL, which Peter van der Vorst qualified. According to the RTL boss, there were talks, but they took place a while ago. "We had serious talks, but nothing came of it. That was a while ago and our team with Renze, Humberto, Eva and Beau are doing an excellent job at the end of the night. So it's very simple, we're complete."
The RTL boss denies that the revelations of the Volkskrant hindered a possible collaboration between RTL and Matthijs van Nieuwkerk. "I read somewhere that I wouldn't want it anymore. But not. It has not been the case for some time. But there is no place between us for the behavior of which he has been accused."
So the question remains: who is NOS Studio Sport's Matthijs van Nieuwkerk?
Did you see a mistake? Email us. We are grateful.