TV Shows
Review of the Apple TV+ series 'The Big Door Prize'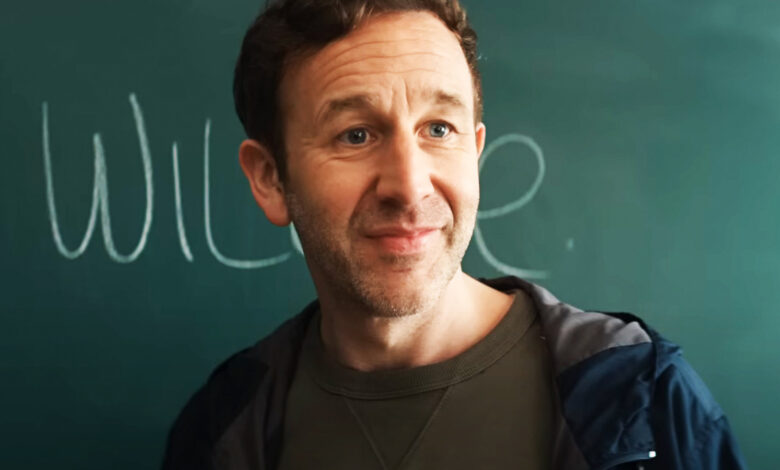 Funny, but another series that uses mystery as a sales tool when the story isn't about it.
Director:
Molly McGlynn, Declan Lowney, Anu Valia |
Cast:
Chris O'Dowd (Dusty), Gabrielle Dennis (Cass), Josh Segarra (Giorgio), Djouliet Amara (Trina), Damon Gupton (Father Rueben), ea |
Number of episodes:
10 |
Time to play:
29-35 minutes |
Year:
2023
A series recently came out that was basically about American office culture, but instead of just doing heavy satire on that, it was sold with supernatural sauce. and now there is The big door prize, which is just about people reconsidering their life path, very interesting to see how that has a ripple effect, but I had yet to get a mysterious jacket in the form of a device that prints cards with psychic prediction ability. Is that the only way to attract more viewers from now on?
One day, a machine appears in a small town grocery store that, in exchange for a few coins, counts everyone's absolute potential. The device seems to be able to divine hidden ambitions, after which all users soon take a new path. Professor Dusty resents how easily people are swayed and it doubles after he himself received the card from him that has something on it that bothers him greatly. Also, he suddenly he starts getting blue birthmarks, some more and more.
The explanation does not arrive, because the adaptation of this book is not limited to this season. That's, by definition, a drawback to mystery series, including the risk that the answer may never appear because it's been canceled (thankfully there's still the book, but still). Another setback is that you have to remember all the questions until the next season starts, while other series come out that don't answer everything either.
The advantage is that in The big door prize there are countless riddles. Where did that machine come from? How does it work? And what about those blue birthmarks? That's it, because the rest of the plot is completely focused on the townspeople with Dusty (Chris O'Dowd) as the main character. In fact, much of the story might have played out in exactly the same way had it not been for a supernatural catalyst. For example, if a resident had suddenly chosen a different life path and found success with it, the ball might have started rolling as well.
Another thing that is not necessarily necessary is the change of character. From the second, each episode revolves around a different resident, with a moment here and there for the development of Dusty and his family. In a book it may be acceptable to shift the focus to someone else, in a series it fits into a format where each episode is a standalone plot. In The big door prize It feels like filler because the main character's problems aren't enough to last ten episodes.
Dusty is confused by the card he gets from the machine, his wife wonders if he is happy in their marriage, and their daughter has lost her boyfriend in a fatal car accident. In other words, a couple in mid-life crisis and some teen drama. Pretty light-hearted, and this is a comedy series. But the only way to create more content is through other characters, even if you don't really want that.
Is there at least something to laugh at? Meh, not really. It sure is an entertaining session, but the only laugh-out-loud moment is when Dusty shows off his new theremin skills. It's also strange that this main character is played by an Irish actor, while the book is a typical "small town American" set. It works fine and doesn't bother you, but you may feel that this isn't quite what it should be.
Dusty's character is a friendly guy, but occasionally too friendly. A restaurant owner constantly scolds him and flirts with his wife. He goes beyond a point of credibility, and furthermore, the pair keep coming back to this restaurant, resulting in Dusty's repeated humiliation. This is purely to give the plot some more reason, nothing more.
anyway it is The big door prize It's worth checking out, especially if you don't have high expectations. Just a lighthearted comedy-drama series with a bit of mystique about it. The two-part finale seems to build to a grand climax, but it's also completely in the style of the rest of the series – it's all still pretty good. The author of the book probably had a higher expectation of the potential of this basic idea than he actually did.
★★★☆☆
The big door prize can be seen in AppleTV+.