Entertainment
Sana Khan, Ex Bigg Boss contestants tied a knot, leaving the fans shocked!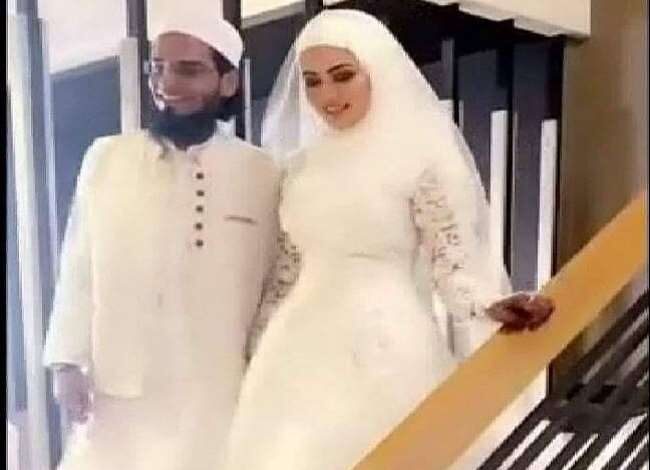 Sana Khan
Sana Khan left the industry and got married. Yes, you read that right! Sana Khan, who appeared in season 6 of the show Bigg Boss left showbiz and got married leaving her fans shocked and stunned. Sana Khan quit the industry and got settled down. As per the reports the Bigg Boss fame, Sana Khan tied a knot with Mufti Anas.
Sana Khan took retirement from the entertainment industry one month ago. She announced her farewell by posting it on her social media. She said that she has decided to bid goodbye to the entertainment industry. her fans were utterly disappointed as well as shocked with her sudden announcement of quitting the entertainment industry.
Sana Khan Marriage
To add up to this Sana Khan gave a huge shock to her fans with her sudden marriage. Sana Khan married Mufti Anas in Surat, Gujarat. Sana Khan tied a knot with Mufti Anas on November 20, Friday.
According to the reports from SpotboyE, Ajaz Khan who was seen in season 8 of Bigg Boss introduced Sana Khan to Mufti Anaz. Some wedding pictures of Sana Khan and Mufti Anaz went viral all over social media. Sana Khan was dressed beautifully in a white hijab. A picture of her cutting the cake with her husband Mufti Anaz after their wedding went viral.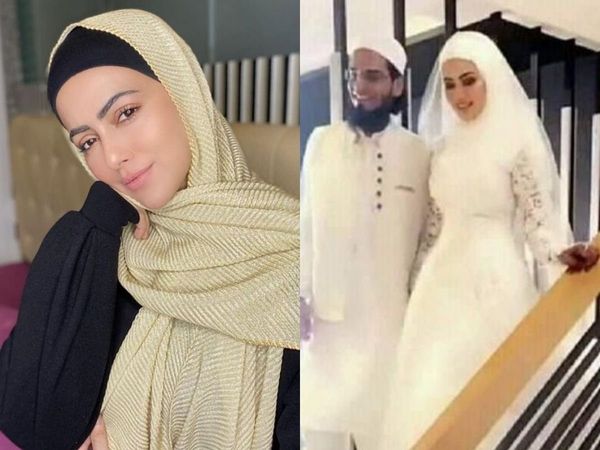 Sana Khan also mentioned in her recent Instagram post that she will now be serving humanity. In her post, she told her fans about her quitting showbiz and told everyone that she wants to know the maqsad (goal) of her life and wants to complete it. She said that she now wants to serve humanity and also asked her fans to pray for her.
Sana Khan Husband
Sana Khan's marriage has however left everyone in a state of shock. This sudden news has left many of her fans speechless. Whereas some of her fans are more than happy and wishing her good luck for this new journey of life. Sana Khan and Mufti Anaz's wedding pictures have started spreading like fire on social media and fans can't get enough of the new couple. However, Sana Khan has not updated anything on her social media account as of now.