Entertainment
Shankar Shambhu Bhole Baba- Shankara song by Akash Sharma coming soon!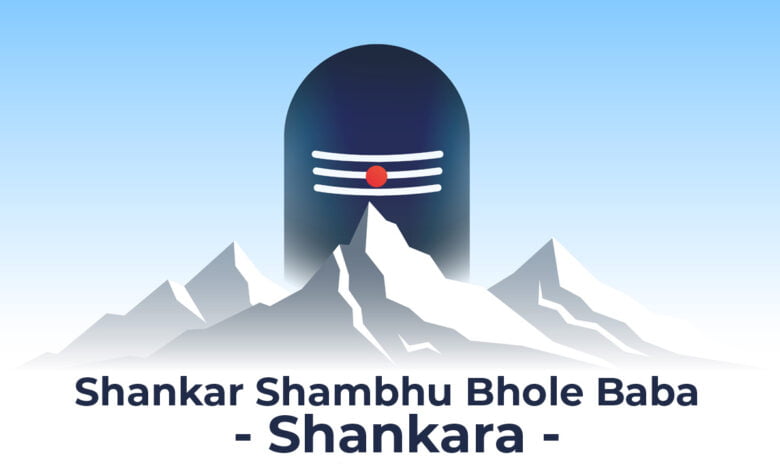 Shankar Shambhu Bhole Baba- Shankara song Akash Sharma
The young talented singer, Akash Sharma is back with a new track on Lord Shiva. The song is named "Shankar Shambhu Bhole Baba- Shankara" and will be released on the YouTube channel of Farrago Music, and the song goes like,
शंकर शंभु भोले बाबा
कर दो मेरा बेड़ा पार
शंकरा मेरे शंकरा
(Shankar shambhu bhole baba
Kar do mera beda paar
Shankara mere shankara)
Akash Sharma
Akash Sharma was born on August 17, 1998, and is a musician and vocalist. He always had a keen interest in music and also used to participate in various competitions and functions during his schooling. He was so into the world of music that he decided to build his career in it.
He also used to perform in Jagran (temple worship) to gain more experience and knowledge. He pursued his graduate degree in music from Kumaun University. Not only has he participated in various singing competitions but has also won many awards.
Akash Sharma has won awards like
Winner of Uttarakhand sur ratn gayan
Award as best singer Of Uttarakhand – Amar Ujala 20
Runner up at the 8th International theatre festival, and many more

Akash Sharma has been into singing for the past many years. He has such a soulful voice that can turn any person into his fan. He is very hardworking and down to earth person. He decided in his childhood itself that he wants to become a musician and he has come a long way for that. He has completed many milestones and there are many more to go. His voice is purely magical and he has the potential to reach heights.

He has also sung many songs like, "Layi Vi Na Gayi", "Pitah Se Hai Naam Tera", and many more. His album will also be releasing soon on Farrago Music.
Shiv Kailasho Ke Wasi Akash Sharma
A few months ago Akash Sharma sang a song, Shiv Kailasho Ke Wasi, that gained a lot of popularity. The song dedicated to Lord Shiva was beautifully sung by Akash Sharma and left everyone spellbound. The song was released on the YouTube channel of Farrago Music.

जटा टवी गलज्ज लप्रवाह पावितस्थले
His throat is pure because of the water flowing through his hair
गलेऽव लम्ब्यलम्बितां भुजंगतुंग मालिकाम्‌।
The snake around his neck is like a garland
तेरे ही आगे ये शीश झुकता,मेरा तो सब मुझे तुझसे मिलता
My head bows in front of you, I get my everything from you
मेरे बाबा तेरे रंग में रंगना चाहुँ मैं
my lord, I want to become just like you
शिव कैलाशो के वासी, धौलीदारो के राजा
Shiv, the resident of Kailash, The king of Dhaulidhar
शंकर संकट हरना
Lord take away my problems
बाबा मेरा भोला भंडारी, दुनिया मेरी तूने है सवारी
My lord is innocent, you have made my world serene
शंकर संकट हरना
Lord take away my problems
तेरी जटाओं से बहती है गंगा, ओह भोले
Ganga flows from your hair, Oh lord!
तेरी नज़र से ही सारा काम चंगा हो जाये, मेरे भोले
every work gets successful by just your look, my lord
गंगा बहे, भोले तेरी जटाओं से
Ganga flows, through your hair lord
प्रेत डरे, भोले तेरे ही साये से
शिव कैलाशो के वासी, धौलीदारो के राजा
Shiv, the resident of Kailash, The king of Dhaulidhar
शंकर संकट हरना
Lord take away my problems
बाबा मेरा भोला भंडारी, दुनिया मेरी तूने है सवारी
My lord is innocent, you have made my world serene
शंकर संकट हरना
Lord take away my problems
Evil fears by your shadow lord
जटा टवी गलज्ज लप्रवाह पावितस्थले
His throat is pure because of the water flowing through his hair
गलेऽव लम्ब्यलम्बितां भुजंगतुंग मालिकाम्‌।
The snake around his neck is like a garland