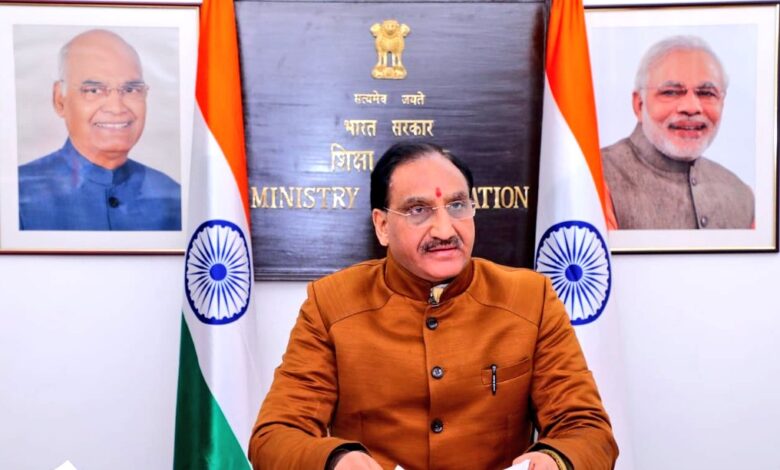 UGC-NET 2020 Exam Dates!
UGC-NET 2020 Exam Dates! Yet another exciting news regarding examination being conducted all of India has been announced. On Tuesday, 2nd February 2021, our Union Education Minister Ramesh Pokhriyal 'Nishank' declared the announcement pertaining to the postponed 'UGC-NET December 2020' cycle of exam which will be organized in May 2021.
He sends a message via Twitter regarding the dates and procedures to be followed for this test. Further, he proceeds to wish the candidates appearing for the exam his best wished.
Akin to many competitors as well as non-competitive exams which were supposed to be held in 2020 but were postponed to the novel coronavirus, the UGC-NET 2020 examination was put off from December to May. It has been made known to the mass that the National Testing Agency (NTA) shall carry out the UGC-NET examination amid the days starting from May 2 and 17, 2021.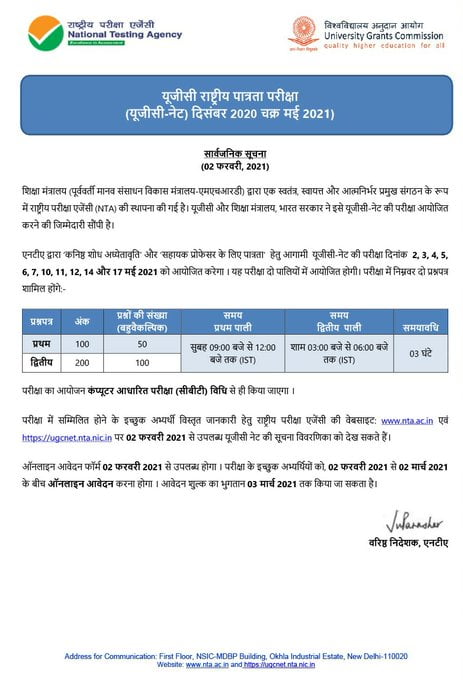 The dates to register for this examination has been also stated, the entire process will be online and the candidates should fill in the registration form via online means. The commencement date for the online registration begins on the 2nd of February and the final day allotted to register for the said examination is on the 3rd of March.
UGC-NET 2020 Exam Dates
Some of the pertinent dates which would be of major relevance for students looking for examination for Junior Research Fellowship and candidates who wish to have eligibility for an assistant professor will be executed on May 2, 3, 4, 5, 6, 7, 10, 11, 12, 14 and 17.
We also like to inform the students/candidates about the information bulleting. This will be uploaded on the website which is recognized as the official site- nta.ac.in and ugcnet.nta.nic.in. The exam will be conducted on the computer as it is a computer-based test.
Adding to the previous news, UGC-NET which is conducted, in usual circumstances, twice a year, once in June and once in December, had to be postponed. The former test was conducted in September, and the results were out in December 2020. We wish the students/candidates appearing for this exam all the best and good luck!