Movies
A Suitable Boy Netflix full movie
A Suitable Boy, an adaptation of Vikram Seth's novel of the same name, starring Tabu, Ishaan Khattar,directed by Mira Nair is set to premiere on Netflix, October 23.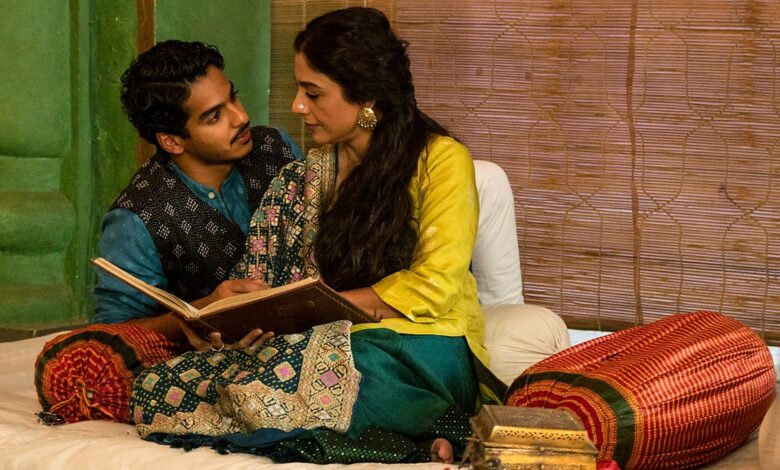 A Suitable Boy
A Suitable Boy, an adaptation of Vikram Seth's novel of the same name, starring Tabu, Ishaan Khatter, Tanya Maniktala, Rasika Dugal, and Rama Kapoor, directed by Mira Nair kick-start on Netflix, October 23.
BBC One's miniseries A Suitable Boy is a most-awaited TV series based on Vikram Seth's novel of the same name. This six-part miniseries is directed by Mira Nair on a screenplay by Andrew Davies. It will release in India on October 23 and will be streamed on Netflix.
A Suitable Boy cast
The central roles in the miniseries are played by Tabu, Ishaan Khatter, Tanya Maniktala, Rasika Dugal, and Ram Kapoor. The story of the book revolves around the incidents in four families over 18 months and the setting of the book is in North India after Indian Independence. The story is set in a time when India was longing to be an Independent country, 1951.
A Suitable Boy plot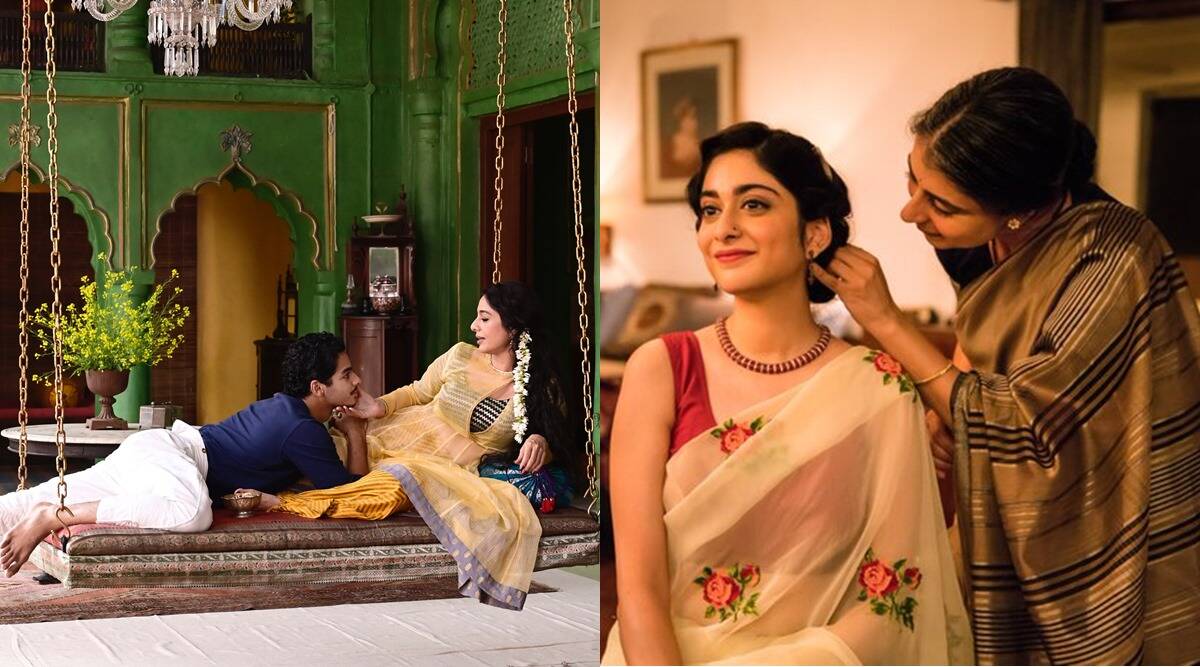 In this Independent, India lives a 19-year-old university student Lata, played by Tanya Maniktala, whose life is trapped in old traditions and an overprotective mother who is trying to find her an ideal husband. The new trailer has been released by the team.
Ishaan Khatter plays the character of Maan Kapoor who is a stubborn son of a politician and Tabu plays the role of Saeeda Bai, a courtesan, and Maan's lover. The story undermines a forbidden love, a love that revolves around a Muslim courtesan and a Politian's son from a Hindu family. It is a very beautiful relationship despite the conflicts.
Lata struggles between a journey of love and heartache as three different men try to win her heart. Maan's charming but threatening love with the courtesan Saeeda has become vulnerable in his father's political career.
Lata and Maan Kapoor try to shape their future despite the pressure because they want the freedom of thought and the right to choose. Since these variables are difficult for them due to their tradition and family, they are put into a constant fight within themselves.
Vikram Seth's book deals with unique characters, issues, dealt with themes like the conflict between modern and traditional, the generation gap, and so on. The book is one of the longest fictions written in the English language with 2,349 pages.
Ishaan Khatter shared the trailer on Instagram commenting "A first sneak peek into the world of #ASuitableBoy @BBC: Love will push you beyond your boundaries. A Suitable Boy starts on 26th July on BBC One.
This series is Ishaan Khatter's first collaboration with the directed Mira Nair while Tabu has earlier worked with Mira Nair in the 2006 film, The Namesake. The series had already aired on BBC in the UK and Ireland. 
In May 2017, Charlotte Moore announced that an adaptation of A Suitable Boy written by Andrew Davies was under development. In September 2019, the principal photography began in Lucknow. Several sequences were shot in other cities of India, including Maheshwar and Kanpur.
A Suitable Boy: Book versus series
Book versus series and its similarities were discussed as the 1,349 pages of the novel were made into six episodes. The novel was loved and views are greatly anticipated about the television series. The biggest challenge of matching the characters to their actor avatars was justified in the miniseries.
The essence of the novel was carried forward in the six-episode series. The series has a little bit of inspiration from Merchant of Venice and it will remain a treat for literature. This will touch upon post-Independence India triggering nostalgia in the visually magnificent scenes.