TV Shows
Disney+ arrives in January with 10 new series and many episodes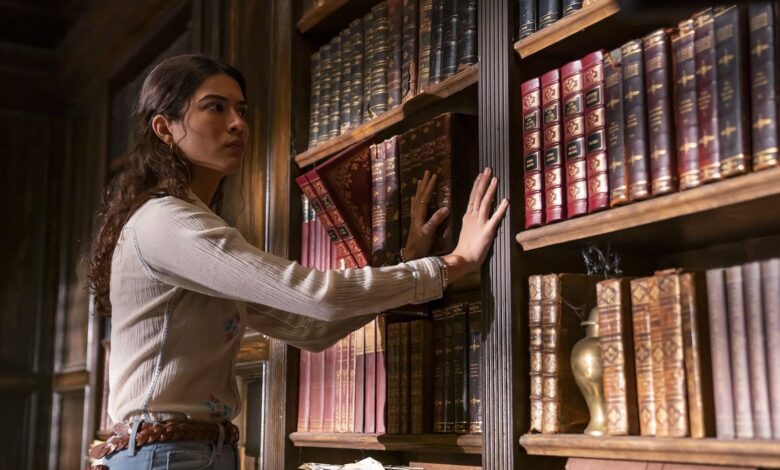 The Disney streamer continues with American Horror Story and Willow, among others.
Disney+ will bring a number of episodes from new and current series back online this month. You will find more information about those series and episodes below.
Below we highlight the three largest/most striking series. Below you will also see an overview of the other episodes and series appearing online.
---
It appears in: January 4, 11 and 18
Gender: Horror
To see in Disney+
Synopsis
As the title suggests, this season plays american horror story wondering in New York City. The series begins in 1981 and begins with a murder, the beheading of a gay man. This is the latest in a series of murders taking place in the Big Apple.
---
It appears in: January 4 and 11
Gender: Fantasy
To see in Disney+
Synopsis
The legendary wizard Willow returns in a new series set many years after the events of the original film.
---
It appears in: January 4, 11, 18 and 25
Gender: Adventure
To see in Disney+
Synopsis
Jess Valenzuela's life is turned upside down when a mysterious stranger clues her in to an ancient treasure connected to her father, who died when she was a baby. Jess's talent for puzzles is put to the test when she and her friends follow a series of clues hidden in American artifacts and monuments.
Other new series on Disney+
---
Below are the other series that are either new this month or continuing on Disney+.
reserve dogs (Season 2) – Crime Comedy – January 4 – A half-hour comedy about the adventures of four teenagers in rural Oklahoma. They steal, steal and save to move to the exotic, mysterious and faraway California.
Welcome to Wrexham (Season 1) – Sports – January 4, 11 and 18 – In Welcome to Wrexham Rob McElhenney and Ryan Reynolds learn how to run the world's third-oldest professional soccer club. In 2020, Rob and Ryan team up to buy fifth division Red Dragons, hoping to make Wrexham AFC a success story the whole world can get behind.
koala man (Season 1) – Animation – January 9 – koala man centers on Kevin, a middle-aged father and not-so-secret identity, whose only superpower is a burning passion to follow the rules and stamp out petty crime in the small town of Dapto. Although Dapto looks like any other Australian suburb, a host of evil and cosmic forces lie in wait to attack its unsuspecting residents. Koala Man is ready to cleanse the city of him, often involving his frustrated family in the process. He'll do whatever it takes to defeat evil masterminds, supernatural terrors, or worse, idiots who take out his trash cans on the wrong day.
chasing waves (Season 1) – Documentary – January 11 – Following surfing's Olympic debut in Tokyo, Chasing Waves focuses on the people and places that have put Japan on the map of global surf culture. This documentary series follows multicultural athletes who are chasing their dreams, providing a fascinating insight into Japanese life and what it takes to succeed in the world of international surfing.
Welcome to Chippendales (Season 1) – Biographical – January 11 – Welcome to Chippendales tells the incredible true story of Somen 'Steve' Banerjee, an Indian immigrant who became the founder of the world's largest male comic book empire and let nothing get in his way.
Little devil (Season 1) – Animation – January 18 – Thirteen years after being impregnated by Satan, a mother and her antichrist daughter try to lead a normal life in Delaware. The two are constantly thwarted by dark forces and by Satan himself, who craves custody of his daughter's soul.
Extraordinary (Season 1) – Action – January 25 – Welcome to a world where everyone over the age of 18 gets a super power. Except 25-year-old Jen, who feels like a second-class citizen. Fortunately, Jen's roommates (Carrie, Kash and a mysterious stray animal) keep her from indulging in self-pity. Out of control in a confusing world and armed with nothing but a little hope and a lot of despair, Jen sets out to find her own superpower-if she has one. But she discovers that she is also good if she is doing well.