Movies
KGF 2 trailer released. Movie will be released on January 8, 2021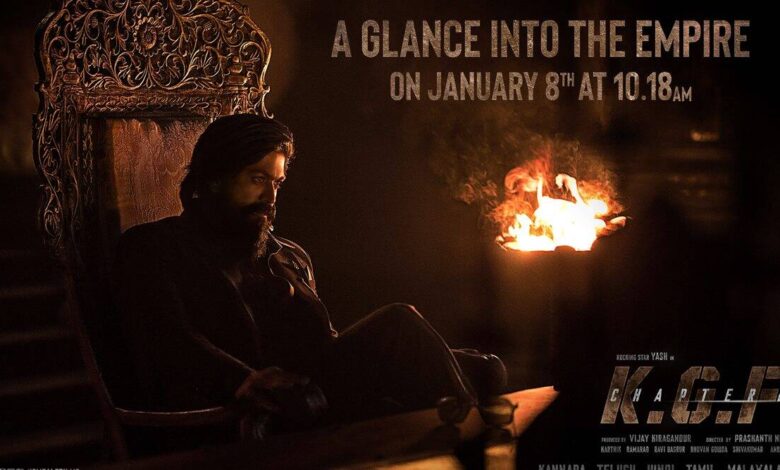 Kannada actor Yash received international acclaim after the pan-Indian film KGF: Chapter 1 directed by Prashant Neel. Due to its massive success, a sequel was planned in the making. It was announced that KGF: Chapter 2 would hit theatres on January 8, 2021.
Starring alongside Yash would be Sanjay Dutt and Raveena Tandon. Dutt will portray a character called Adheera who he describes as comparable to Thanos from Avengers. The film also stars actors from all over India including Srinidhi Shetty, Balakrishna, Anant Nag, Malavika Avinash, Saran Shakthi, Achyuth Kumar amongst various other in pivotal roles.
The first teaser poster for Yash was released as he sits in a dimly lit room, looking sharp majestic, and fierce. The superstar also sports a leather jacket and a bearded look. The first looks of the film have been posted by Taran Adarsh on his Instagram and Twitter.
KGF: Chapter 1 was a blockbuster hit in India collecting Rs 50 crore in just three days and entered the 100 crore club within a week. The film will be released under the banner Hombale Films. KGF success comes at a time when south Indian cinema is gaining traction. Many Indians are not letting the language barrier get to them as they are opting for South Indian productions. The popularity of South Indian cinema is also attributed to the smashing success of Bahubali, another South Indian epic. Due to streaming platforms, these films have become popular. South Indian cinema has gained mass appeal and critical acclaim due to gripping storylines, the edge of the seat climax, cinematography, music, and its acting and director.
The first film follows the story of Raja Krishnappa Bairya "Rocky", born into poverty, who arrives in Bombay (now Mumbai) in the 1960s, on a quest for power and wealth as desired by his dying mother. Involved with the gold mafia there, he is recruited to kill Garuda, the oppressive heir-in-waiting, at the Kolar Gold Fields.
Originally the film set a release date on October 2020. However, the release of the film was delayed due to COVID-19. The film will be released in five languages Hindi, Kannada, Telugu, Tamil, Malayalam. As the release date comes near, fans will wait will bated breath for the release of the film.