Pop Buzz
Richa Chadha shows off her hot moves in Shakeela movie. Trailer out now!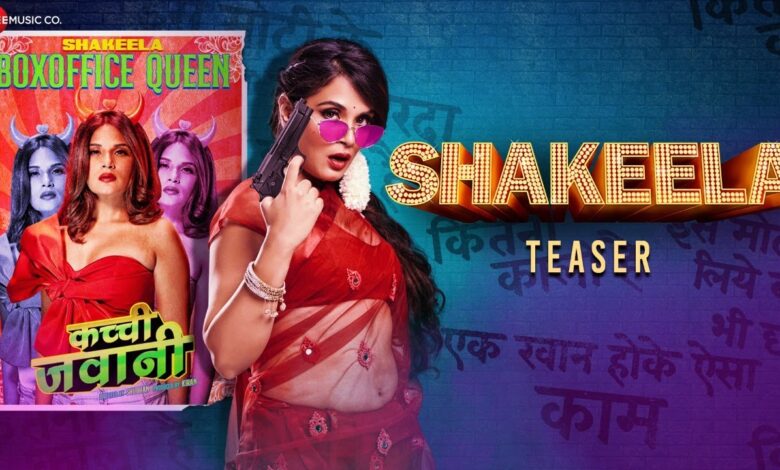 Shakeela
Shakeela full movie Richa Chadha and Pankaj Tripathi. Shakeela is Pankaj Tripathi's upcoming movie. The teaser of the movie released on Tuesday, December 8, 2020. The teaser is featuring Richa Chadha. The actress looks hot and bold in the teaser. A few days ago the poster of the movie was also released featuring Pankaj Tripathi. Pankaj Tripathi was holding a mic in one hand and an award in the other.
The tagline, "The South Indian Superstar" was written on the poster. In the movie Shakeela, Richa Chadha will be showing off some hot and bold moves. The poster also has a tagline, "This year Christmas gets hotter". The movie Shakeela will release in cinemas on December 25th, 2020.
Shakeela – Official Trailer | Richa Chadha | Pankaj Tripathi
Shakeela movie Richa Chadha
The movie Shakeela is inspired by a true story. Pankaj Tripathi will be portraying the role of a South Indian Actor in the movie. As the teaser begins, the background voice starts speaking. "90 ke dashak mein jab jab cinema hall mein bheed kam hoti this. Tab tab are exhibitors or distributors ek hi naam pukarte the. Aaj cinema hall fir khaali hai, or fir usse pukara ja raha hai."
(In the '90s whenever the cinema halls were empty. All the exhibitors and distributors called her. Today once again the cinema halls are empty and once again she is being called.)
And the audience starts cheering Shakeela Shakeela after that. And then the gorgeous Richa Chada is seen doing some hot and bold moves. And then the tagline comes, "The Box Office Queen is back". The movie Shakeela is based and inspired by true events, which are extremely shocking.
Shakeela full movie
Pankaj Tripathi has been previously seen in the famous web series Mirzapur. The second season of Mirzapur came in October. The web series is quite popular. Especially, among the youth. The actor plays the role of Kaleen Bhaiya in the web series. While Richa Chadha has been seen in the famous Bollywood movie, Fukrey and Fukrey Returns.