TV Shows
Disney+ arrives in March with 6 new series and many episodes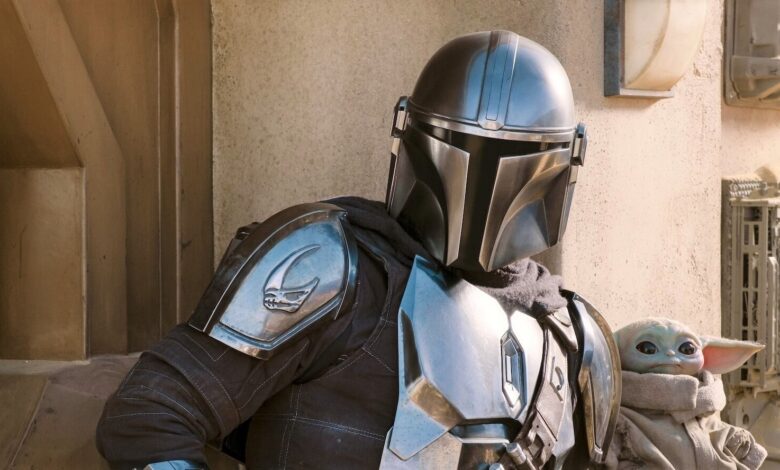 March is full of humor, drama, thriller and above all a lot of Star Wars on Disney +.
Disney+ returns this month with a host of new series. Below is an overview of the three most eye-catching series that you can already put on your watch list.
It appears in: March 1, 8, 15, 22, 29
Gender: Action / Adventure / Fantasy
To see in Disney+
Synopsis: Here we follow the adventures of a lone bounty hunter in the far reaches of the universe, far from the authority of the New Republic.
It appears in: March 1, 8, 15, 22, 29
Gender: Drama
To see in Disney+
Synopsis: A journalist wants to start over and goes to work in Alaska for the local Anchorage newspaper.
big sky (season 3 – episode 11-12)
It appears in: March 18th
Gender: Crime / Drama / Mystery
To see in Disney+
Synopsis: A private investigator and a former police officer try to solve crime cases in the US state of Montana.
Other new series on Disney+
Below are the other series that will appear on Disney+ next month.
March 1, 8, 15, 22, 29: 9-1-1 (season 6 – episode 3-7) – Action/Drama/Thriller – A glimpse into the lives of the emergency services who are the first to arrive at the scene of an accident and the people who end up in the most terrifying, shocking and embarrassing situations.
March 1: Abbott Elementary (season 2) – Comedy – A group of teachers meet in one of the most horrible public schools in the country simply because they love the subject.
March 1, 8, 15, 22, 29: call it love (season 1 – episode 3-12) – Drama – This romantic melodrama is about a man and a woman involved in a revenge plot where they forget revenge and embrace pain as they begin to develop sympathy for each other.
March 1, 8, 15, 22, 29: Star Wars: The Bad Batch (season 2 – episode 11-16) – Animation/Adventure/Action – A group of experimental elite clones attempt to navigate the ever-changing universe following the events of the Clone Wars.
March 1, 8, 15, 22, 29: the great north (season 3 – episode 7-11) – Animation/Comedy – The adventures of a single father and his strange Alaskan family.
March 4, 11, 18, 25: tokyo avengers (season 2 – episode 9-12) – Animation/Action/Drama – Hanagaki Takemichi realizes at the end of his life that he has had an unsatisfactory life. Suddenly, he wakes up 12 years back in time and tries to prevent all the fateful events that are coming.
March 8: The cry of butterflies (Season 1) – Drama – Three incredibly brave women fight against one of the most violent dictators in Latin American history.
March 10th: without prison (Season 1) – Comedy – A therapist and single mother whose life is turned upside down when her father is released from prison to move in with her and their teenage son.
29-3: Relatives (Season 1) – Drama/Fantasy/Mystery – An ambitious young writer discovers secrets about her family's past when they are suddenly dragged through time on a 19th century plantation.
March 31st: Doogie Kameloha, MD (Season 2) – Comedy/Drama/Family – Lahela "Doogie" Kamealoha is a teenage prodigy struggling with her high school years and an early medical career.