TV Shows
Netflix arrives this week with no less than 15 new series, including the adventurous 'Shadow and Bone'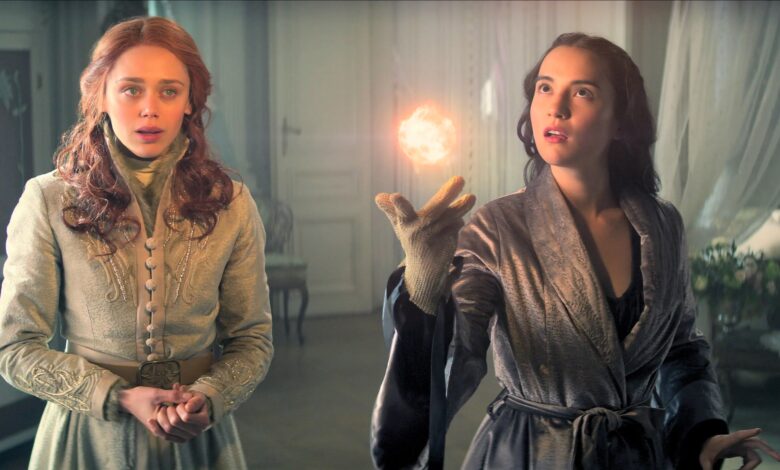 This week, a new season of 'Shadow and Bone' and a bunch of reality shows along with it.
Below is the weekly roundup with the top three series highlighted, including a trailer.
It appears in: March, 15th
Gender: reality tv
To see in Netflix
Synopsis: In this series, the crew of a very expensive ship is followed as they arrive in the Caribbean.
It appears in: March, 15th
Gender: reality tv
To see in Netflix
Synopsis: A look into the illustrious and privileged lives of the Kardashian-Jenner family, including the Kim sisters, Kourtney, Khloé, Kendall and Kylie.
It appears in: March 16
Gender: Action / Adventure / Drama
To see in Netflix
Synopsis: Dark forces conspire against orphaned cartographer Alina Starkov when she unleashes an extraordinary power that could change the fate of her war-torn country.
Other new series on Netflix
Below are the other series appearing on Netflix this week.
March 13: vinland saga (Season 2 – Episode 9) – Animation/Action/Adventure – Thorfinn sets out on a quest to find his father's killer to take revenge and duel him and end his life in an attempt to be an honorable warrior and honor his father.
March 14: Ariyoshi assists (Season 1) – Comedy/Reality TV – Normally he's the host, but this time Ariyoshi allows a rotating group of celebrities to be the MC of the show while he assumes the role of entertainment assistant.
March, 15th: The jungle law (Season 1) – Reality TV – Twelve athletes are left in the jungle and must work together as a team or sabotage each other for a share of the jackpot. Each participant has his prize. What's yours?
March, 15th: Million Dollar Listing New York (Season 5) – Reality TV – This series follows a group of Manhattan's most ruthless real estate agents as they close million-dollar deals faster than a cab running a red light.
March, 15th: The Real Housewives of Beverly Hills (Season 7) – Reality TV – Follow some of the richest women in the US as they enjoy the luxurious life that only Beverly Hills can offer.
March, 15th: The love interest (season 1 – episode 15-16) – Drama/Romance – Four men and women work together in a bank and become entangled in a complicated love relationship when they discover how far they are willing to go for love.
March 17: agent elvis (Season 1) – Animation/Action/Comedy – Elvis changes his disguise for a jetpack as he joins a secret spy program to counter the dark forces that threaten the earth.
March 17: dance 100 (Season 1 – Episode 1) – Game Show/Reality TV – A street dance contest created to find the next superstar choreographer.
March 17: Up to Heaven: The Series (Season 1) – Action/Adventure/Crime – To remain independent from her father, who is a dealer in stolen goods, a widowed single mother decides to join her late husband's criminal gang.
March 17: teacher in blue (Season 1) – Crime/Drama/Mystery – Orestes travels to a small island during the pandemic to set up a music festival from scratch.
March 17: Chicken Molcar Chicken (Season 2) – Animation/Comedy/Family – Pui Pui Molcar ventures into a wonderfully soft world where cars are guinea pigs and people are sometimes plastic dolls. This stop-motion animation gives you everything you've ever wanted from a TV series.
March, 19: crash course in romance (season 1 – episode 13-14) – Comedy/Romance – A former national handball player now owns a shop to support her family while she struggles with her daughter's teacher's eating disorder.